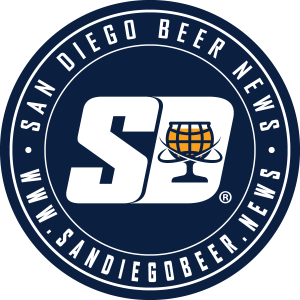 San Diego Beer News is a one-stop, comprehensive resource for information on San Diego's world-class brewing industry, which includes over 200 brewery-owned venues. We work hand-in-hand with breweries to share their stories and developments via well researched, factual, near-daily reporting, a variety of engaging, next-level features and our free This Week in San Diego Beer email newsletter.
San Diego Beer News also boasts an always-updated list and corresponding map including every brewery, brewpub and tasting room in the county. Additionally, we coordinate and present the San Diego Beer News Awards, a fan-voted competition recognizing standout breweries, beers, staffers and venues, which culminates in a grand-scale awards show that's become the biggest night of the year for the local brewing industry. We invite readers to email us with questions, ideas or tips. Be sure to follow San Diego Beer News on Instagram, Twitter, Facebook and Threads. Cheers to #SDBEER!
FOUNDER & EXECUTIVE EDITOR
Brandon Hernández
San Diego Beer News was founded by native San Diegan Brandon Hernández, an award-winning journalist and author who has covered the local brewing industry for 17 years and written a pair of guides to the county's breweries. He is currently an on-air craft-beer correspondent for the FOX 5 San Diego Morning News and co-host of 91X FM's weekly Beer for Breakfast segments, a contributor on the brewing industry for The San Diego Union-Tribune, Edible San Diego Magazine and Brewers Association publication The New Brewer, Food and Beverage Editor for Ranch & Coast Magazine, and a travel-content contributor for CraftBeer.com. Additionally, he spent a decade as Senior Editor for West Coaster Magazine, was the first-ever beer columnist for the San Diego Reader, San Diego Magazine and Pacific San Diego Magazine, and served as the San Diego columnist for Celebrator Beer News as well as an on-air craft-beer contributor for CW6 San Diego. He has served as a consultant for Food Network and Zagat, and his work has been featured in USA Today, All About Beer Magazine, Beer Magazine, The Beer Connoisseur Magazine, Beer West Magazine, Craft Beer & Brewing Magazine, Imbibe Magazine, Full Pour Magazine, The Full Pint, Beer Paper L.A., Modern Luxury Magazine, The Los Angeles Times, Wine Enthusiast Magazine and more. He also worked in the beer industry for seven years in marketing positions for Stone Brewing, AleSmith Brewing and Societe Brewing, and is the founder of the Beer to the Rescue charity campaign, which has raised over $150,000 for the Lupus Foundation of Southern California since 2015. Through his passion and plethora of close, long-held relationships with beermakers and beer fans, he relishes telling the ongoing, glorious story of beer in America's Finest City.
SAN DIEGO BEER NEWS CONTRIBUTORS