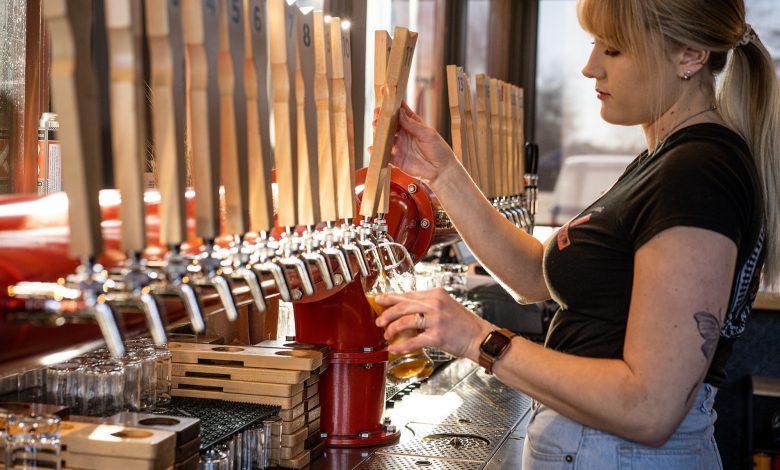 Wine enthusiasts are familiar with Washington and the wealth of Cabs, Syrahs and Malbecs to be found in the state's southeastern expanses. A low-key gem of a community, Walla Walla is a destination for many Evergreen State residents—as well as visitors from Idaho and Oregon—looking for some time away from the everyday, hopping from winery to winery in search of fun and adventure. And as those epicurean excursionists are discovering, Walla Walla is also home to a good and growing collection of breweries, where everything from Pacific Northwest IPAs to Germanic lagers and coffee stouts are available. Come with us as we take you on a tour of a budding beer scene that's only getting started.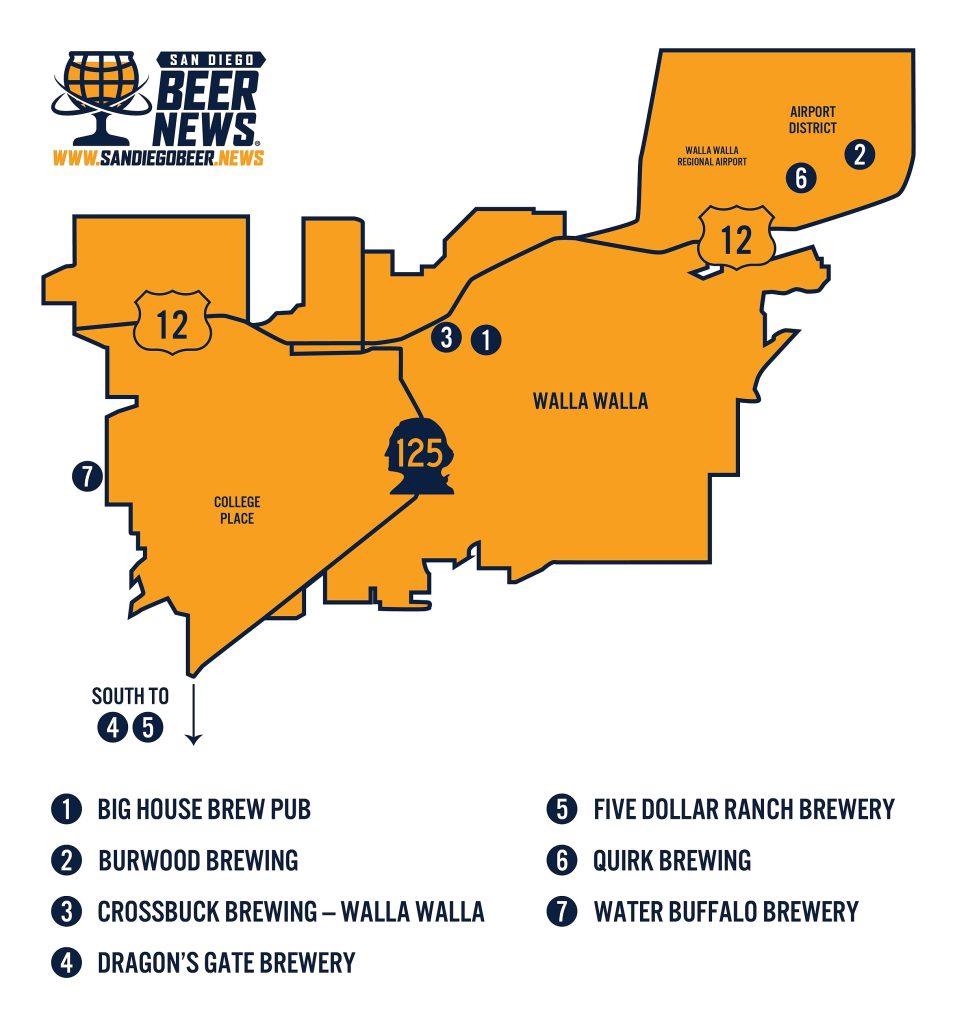 AIRPORT DISTRICT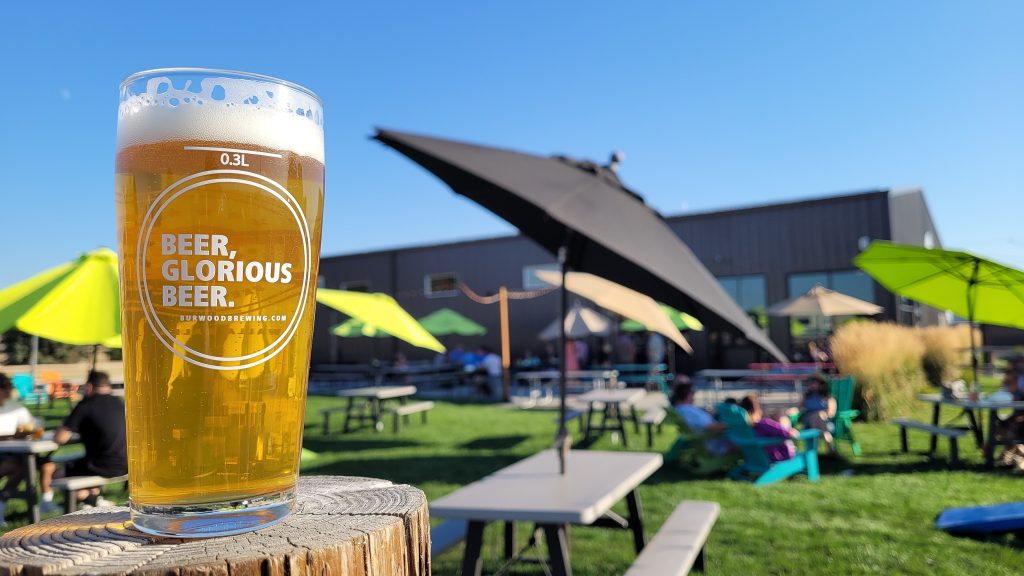 Burwood Brewing
1120 E St, Walla Walla
This nine-year-old beermaking operation has been a success, not just for the married couple that founded it, but the Port of Walla Walla. Birthed in one of five leasable production facilities comprising the Airport District's "Incubator" campus, Burwood Brewing proved its concept and the lure of local beer by quickly outgrowing its initial digs. In 2017, the Port built a larger building to house the business, which included an expanded brewery and cellar setup, a tasting room and sprawling, dog-friendly patio furnished with umbrella-shaded tables for al-fresco imbibing.
At Burwood, German beer is life, and it's produced to traditional specs by veteran fermentationist David Marshall, who served as brewmaster for Pyramid Breweries in Seattle before staking out on his own. The house interpretation of a Bavarian Pilsner is dry with an assertive, yeasty finish, a Nuremberg-style rotbier (red beer) is toasty with cereal notes, and a schwarzbier (black beer) is almost meaty in its deep roastiness. On the New World tip, an American take on a hefeweizen is more lemony than banana-like, while West Coast IPA, The Fang, is big on orange with peach-tea and resin on the backend.
Those beers—plus a house root beer Burwood is rightfully proud of—can all be enjoyed in a sampling space bathed in natural light, illuminating rows of regulars' mugs lining the walls and a buy-a-buddy-a-beer board.
Standout Suds: Pilsner, German-style Pilsner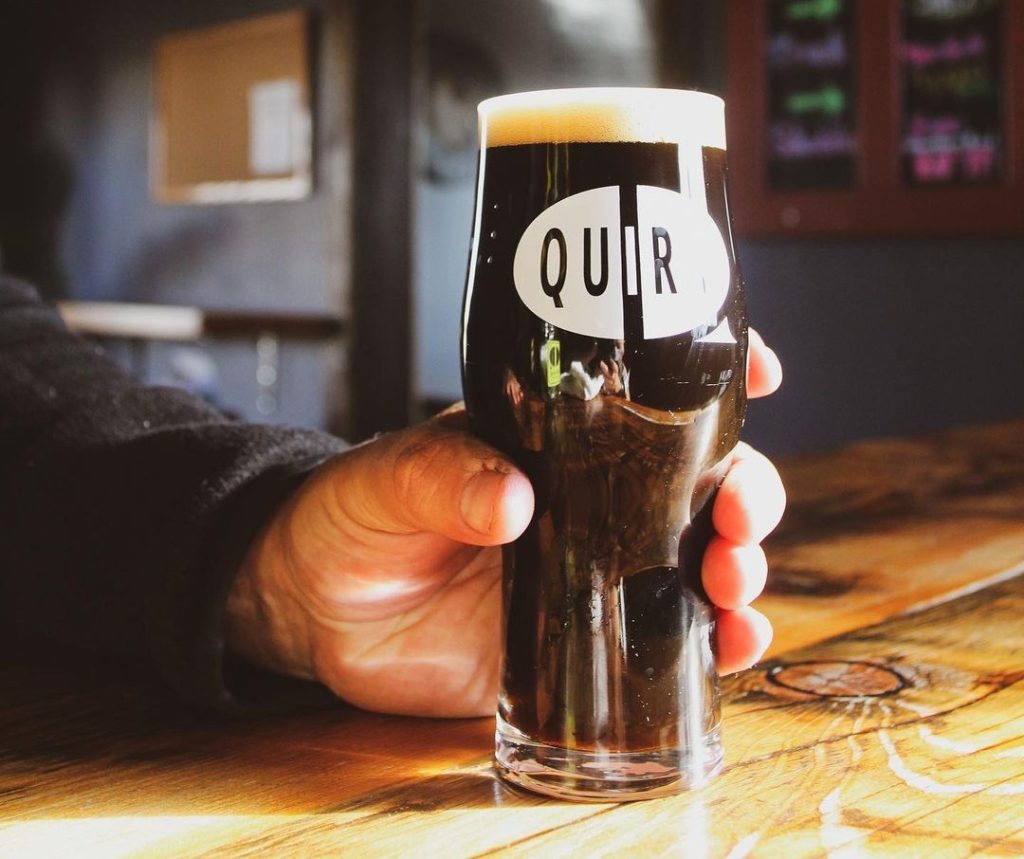 Quirk Brewing
425 B St, Walla Walla
Sidle up to local brewers and winemakers while awaiting your outgoing flight (or first thing off the plane) at this airport-adjacent brewery and tasting room where the offerings are everchanging. Owner and head brewer Troy Robinson cut his teeth at since-closed downtown brewpub, Mill Creek (see Big House Brew Pub below), before opening Quirk Brewing in 2016 with the ambition of building a hangout for artisanal beverage craftspeople. As its numerous collaboration beers and packed dual patios attest, that mission has been accomplished.
Robinson enjoys brewing up a wide range of styles, from traditional to lesser seen to cutting-edge, while testing out some of the industry's newest ingredients and innovations. Examples of that variety include a pithy, minerally, Citra-heavy cold IPA, an Italian-style pilsner with Loral-borne chlorophyll character, and a peppery grisette with evergreen nuance from locally grown Cascade hops. Another local ingredient, java from Walla Walla Roastery, is celebrated in a delicious coffee-vanilla stout with a chocolate-milk nose and nutty palate. And keep an eye out for releases from an Appalachian line of beers aged in used barrels from local wineries.
Quirk regularly presents live music, including at its annual Tiki Week in March, which features staff and guests decked out in Polynesian regalia, a Key lime sour ale and other specialty beers.
Standout Suds: Coffee Stout, Stout with Coffee & Vanilla Bean
DOWNTOWN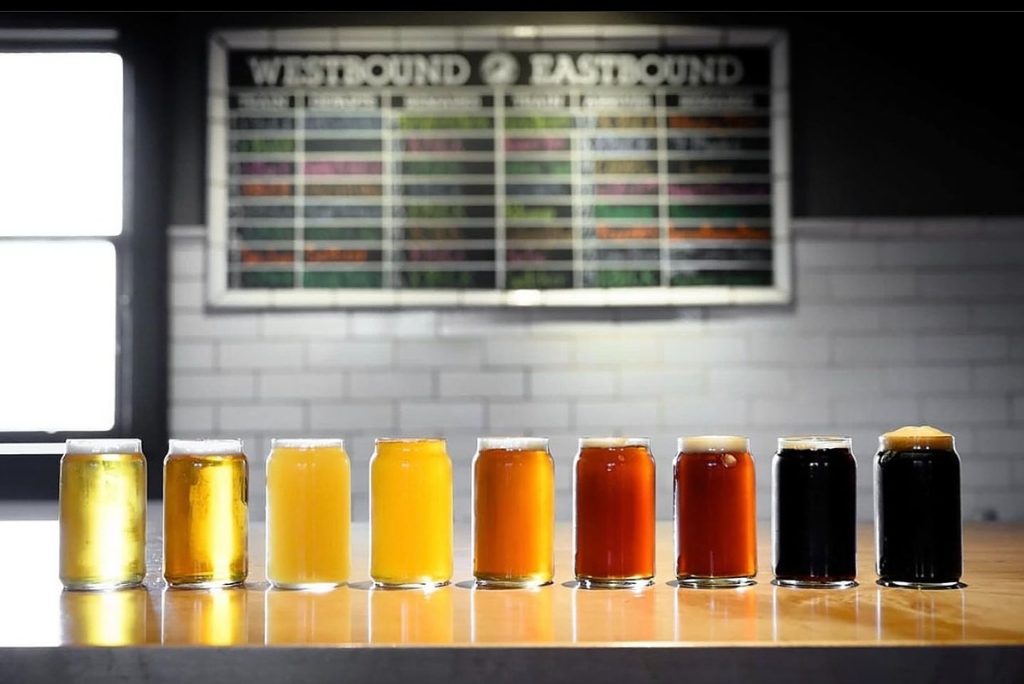 Crossbuck Brewing
410 N 2nd Ave, Walla Walla
Enter downtown Walla Walla's historic train depot building and choose your own adventure. Turning one way leads to mood-lit, upscale steakhouse, Walla Walla Steak Co., while veering the opposite direction takes visitors to Crossbuck Brewing's casual brewpub environs. But worry not, beer enthusiasts. Just as food from both venues is available in either dining room, the latter's house beers can be ordered on both sides. Those ales and lagers share tap-space with guest beers from other breweries and offerings from extensive wine and cocktail menus.
One of Crossbuck's claims to fame is its Pacific Northwest IPA, NoPac. Brewed with raw red wheat from local company, Mainstream Malt, it conveys pronounced flavors of orange candy, caramel and pine, and took silver at the 2019 Great American Beer Festival. Another award-winner is Blues Crew, a lavender-infused Belgian-style witbier made in collaboration with the Blue Mountain Land Trust, which was named Washington's best agricultural product-inspired beer in 2019. Mainstream wheat (of the white variety) is also the basis of Paddock Road, a hefeweizen named for an avenue near Crossbuck's brewer's home.
On the food front, Crossbuck offers several burgers, USDA Prime top sirloin steak frites, fish and chips, soups and salads, as well as unexpected and delectable scallops on the half shell with soy-miso vinaigrette.
Standout Suds: NoPac, Pacific Northwest IPA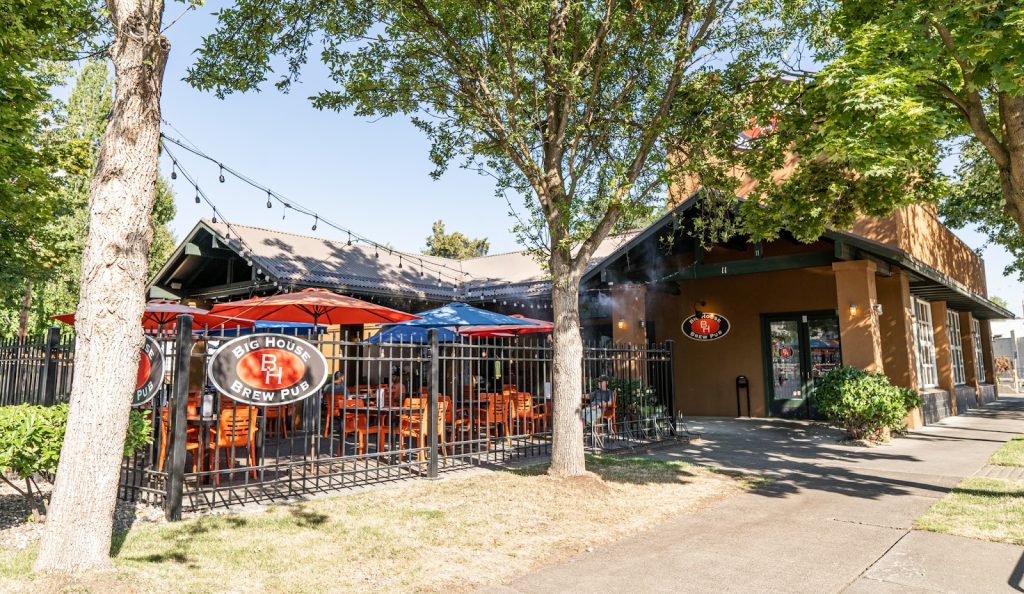 Big House Brew Pub
11 S Palouse St, Walla Walla
Opened in 1998 as Mill Creek Brewpub, this downtown establishment—the city's oldest beer producer—was taken over and reimagined by a Walla Wallan in 2018. The first thing he did was eliminate guest beers and increase production of house beers, while shifting stylistic focus to IPAs and other in-demand styles. This, plus a design refresh that brightened the interior, aired out a patio facing downtown's main drag and added a kid's menu to help make the brewpub more family-friendly, have the city's oldest beer spot looking shiny and new.
Walla Walla Foggy Foggy Hazy Hazy IPA best exemplifies the shift in Big House's brewing program. Hopped with Triumph and Mosaic, it's big on mango and tangerine, and surprisingly dry. Flavors of anise, chocolate and fir coalesce nicely in Good Dog black IPA while grapefruit and cut-grass take the lead in Solitary IPA. On the lighter side, a Washington State Beer Awards gold-medal-winning wheat ale named for Walla Walla and hopped exclusively with local cones exudes lemon and orange zestiness, and the slightly sweet M.E.L. lager features a hint of citrus and a mysterious peanut note.
Come September, Big House's patio is a great place for auto enthusiasts to catch annual classic-car extravaganza, Wheelin' Walla, for which the brewpub's core kölsch, Dual Carb, was originally created.
Standout Suds: Good Dog, Black IPA
THE OUTSKIRTS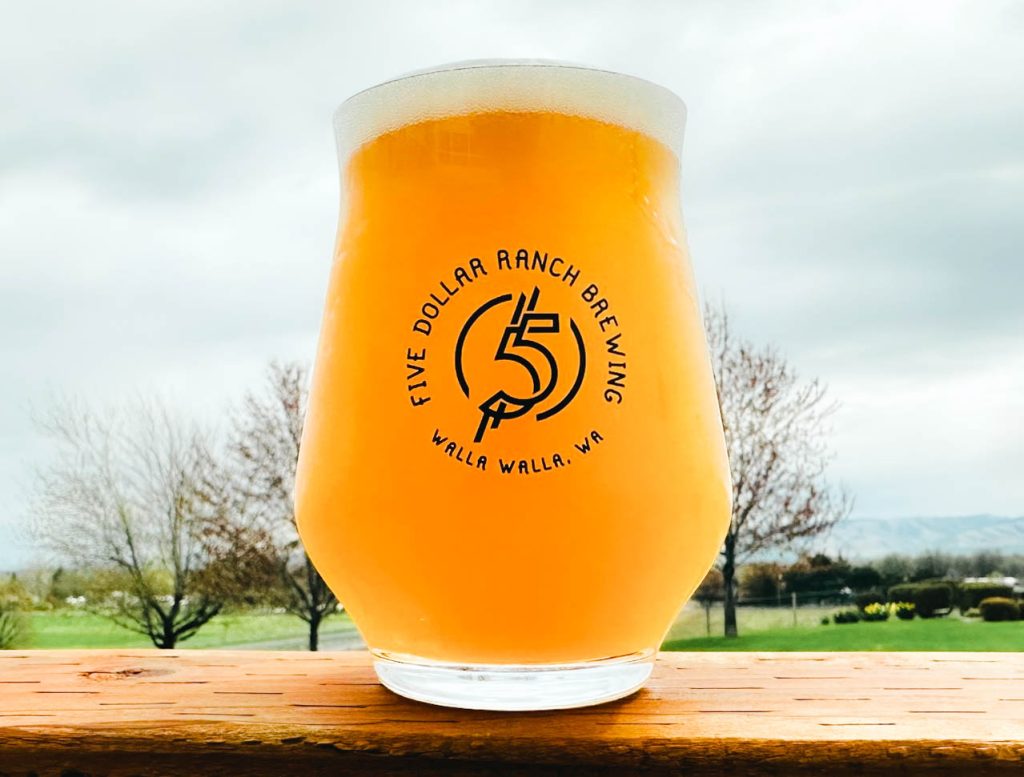 Five Dollar Ranch Brewing
1570 Beet Rd, Walla Walla
Sited on a ranch a hair north of the Washington-Oregon state line, Five Dollar Ranch is the Walla Walla brewery most in tune with beer fans' current-day preferences. Here, multiple IPAs and pales of both the clear and murky ilk—many double dry-hopped (DDH) for extra aromatic appeal—share the menu with German-style beers and occasional sours. Originally conceived as a one-barrel project, Five Dollar Ranch's owners were inspired to quadruple production capacity during the pandemic. Their humble operation took off in a big way and they are currently working on plans to expand.
Served with info cards packed with ingredient and recipe details geared towards the homebrewing sect, Five Dollar Ranch's beers demonstrate fine craftsmanship across an oft-rotating selection. Dry-hopped with Citra and BRU-1, Goat Candy hazy pale ale is rife with pineapple, orange and peach character. New England model, Party in the IPA, is like a mimosa minus the sweetness, and DDH hazy Farva is easygoing with a stone-fruit and mixed-citrus profile.
But it's not all about the hops. Come the colder months, a doppelbock crafted for local Southern restaurant, Hattaway's on Alder, is bready, spicy and altogether phenomenal. Get it at Five Dollar Ranch or that downtown eatery.
Standout Suds: Goat Candy, Hazy Pale Ale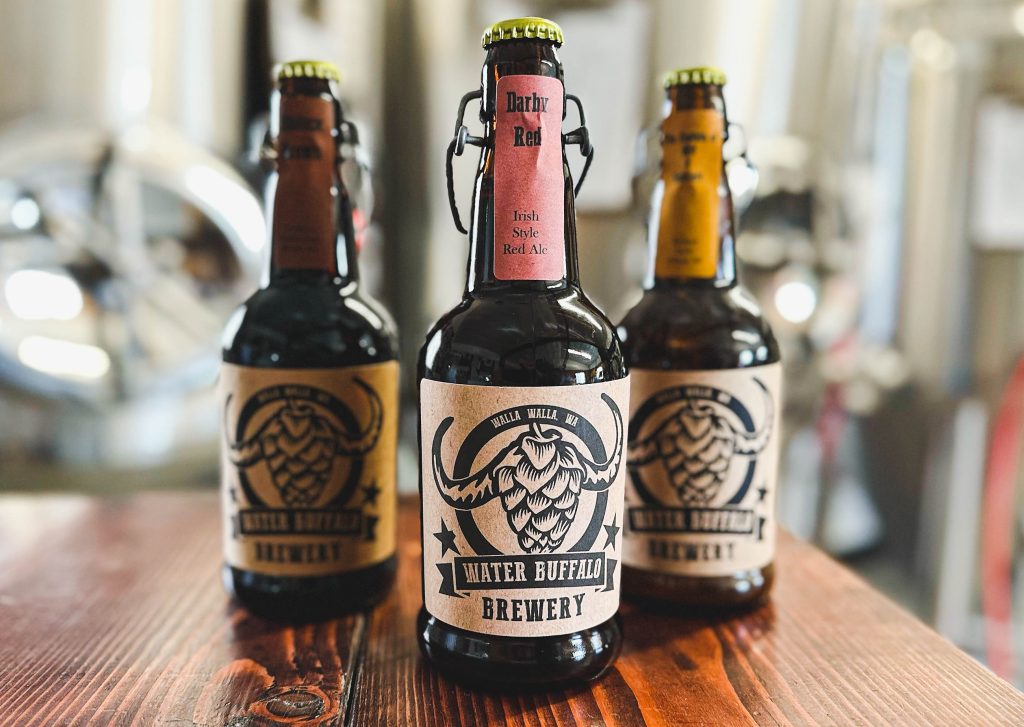 Water Buffalo Brewery
136 Russet Rd, Walla Walla
While working and living at a Southern California summer camp, one of Michael Rossi's coworkers set up a homebrew kit. It wasn't long before he tried it out and caught the beermaking bug. In 2012, years several years after moving to Walla Walla, Rossi decided to take things to the next level, installing a one-barrel system in an outbuilding behind his house and brewing private beers for special events. Later, he upgraded to his current four-barrel brewery, adding a hydro-solar system as well as a tasting room where visitors can schedule private sampling sessions with him.
Rossi brews with carbonate-rich water from a community well and roasts all of the barley used to produce several of his U.K.-style beers. The latter gives his nut-brown ale a nice toasted-hazelnut aroma, while lending trademark biscuit accents to an English-style IPA hopped with American varietals Chinook, Cascade and Centennial. A Belgian-style wit is given tropical, floral character from the addition of chamomile tea, and a beer-cider hybrid called Ceres' Harvest presents dual fruit expression from French saison yeast and the juice of endangered Harrison apples. And don't sleep on 24 Carrots, a cream ale brewed with carrots for the Young Farmers Coalition.
Can't make it to Rossi's backyard? No problem. You can find him and his beers at local farmer's market, and Water Buffalo brews are on tap at a handful of local bars and restaurants.
Standout Suds: Blalock, Northern English-style Brown Ale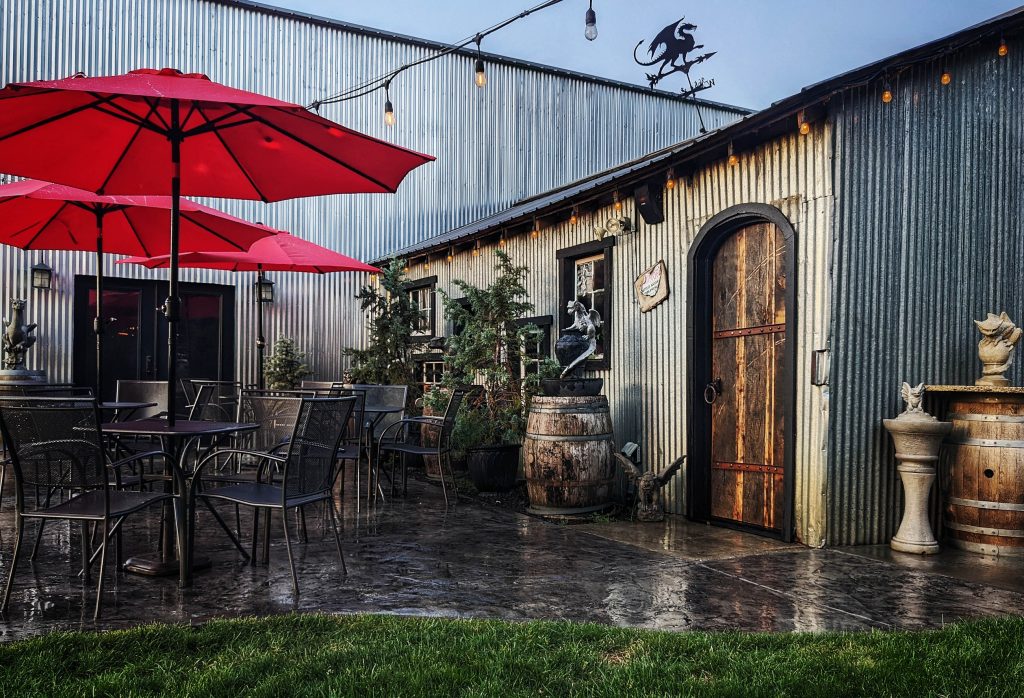 Dragon's Gate Brewery
52288 Sunquist Rd, Milton-Freewater, Oregon
When Adam and Jennifer Gregory opened Dragon's Gate Brewery in 2011, people didn't get it. It wasn't the business' offbeat motif blending Old World Europe, Harry Potter and D&D that threw them. It was the beer list, which was—and remains—made up exclusively of Belgian-inspired ales. Back then, visitors asked them for Keystone Light. Today, they inquire about hazy IPAs. But for those who understand and appreciate Belgium and its farmhouse brewing traditions, this moxie-rich, off-the-beaten-path brewery and tasting room is a hidden gem worth unearthing.
Some of Dragon's Gate's most exquisite beers are its most straightforward. A biere de garde is semi-sweet yet highly drinkable. A farmhouse ale dubbed Le Petit Dragon boasts an effervescent body and notes of bubble gum and lemon zest. That beer is the base of two adjunct saisons, Amortentia, which gets extra earthiness care of hibiscus, and Blood of the Dragon, which draws on spices, blood orange, bitter orange and sweet orange peel to provide a balanced, well-rounded citrus expression. Meanwhile, dark-beer and dessert devotees alike will enjoy Le Morte d'Arthur, a Belgian chocolate stout brewed with cocoa nibs and vanilla beans.
Though located on four acres just south of the Washington-Oregon state line, Dragon's Gate is a full-fledged member of the Walla Walla brewing industry and can be found at events which celebrate that growing community.
Standout Suds: Biere de Garde, Bière de Garde
RECOMMENDED LODGING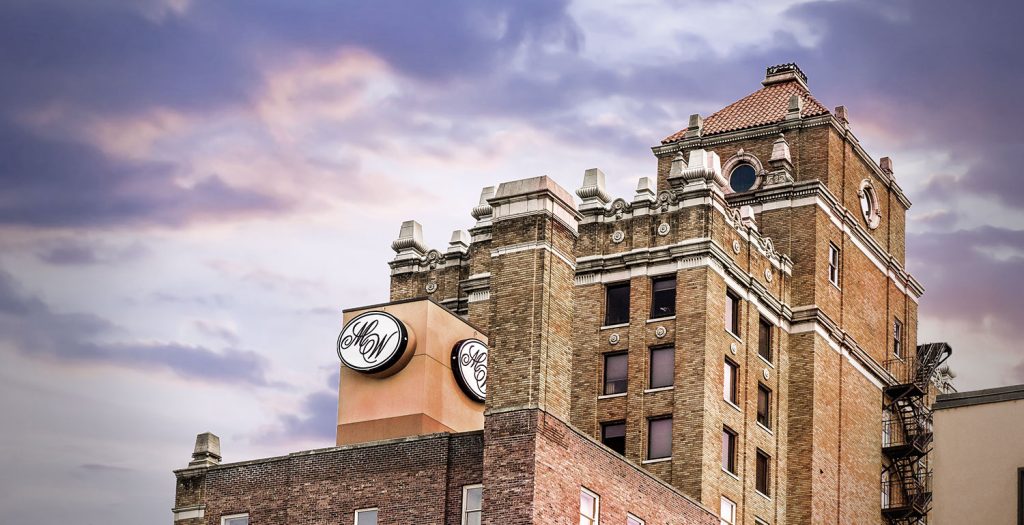 Marcus Whitman Hotel & Conference Center
6 W Rose St, Walla Walla
Named for missionaries who ventured to the region in the early 20th century, this historic hotel is on the edge of downtown, making it an ideal home base for brewery tourists venturing as far as the outskirts. It's also perfectly situated for visitors taking in Walla Walla BrewFest, which is held each February and sees local and regional breweries set up jockey boxes within downtown businesses, making for an enjoyable afternoon of sipping, dining and shopping in the heart of the city.