BREWERY GUIDES
BREWERY INFO
NEWS FEED
Uptown & Old Town Brewery Guide
A quintet of brewery venues awaits in areas of town that, despite being cool and on the cusp, have historically been almost completely devoid of local beer options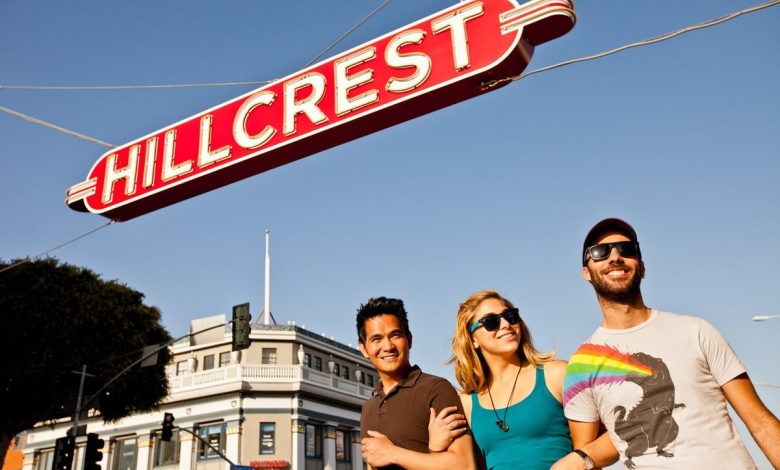 As any San Diegan will attest, the network of eclectic communities in the city's Uptown area have always had a lot to offer, especially in the way of lively hospitality venues. Despite that, almost none of them were home to spots operated by local brewing companies until a few years ago. The same can be said for the historic, heavily traversed Old Town State Park and its extensive restaurant row. But now, fun and attractive locales sharing the beers and varied ethea of a quintet of San Diego breweries are upping the offerings in Uptown and Old Town. Follow us as we take you out on the towns.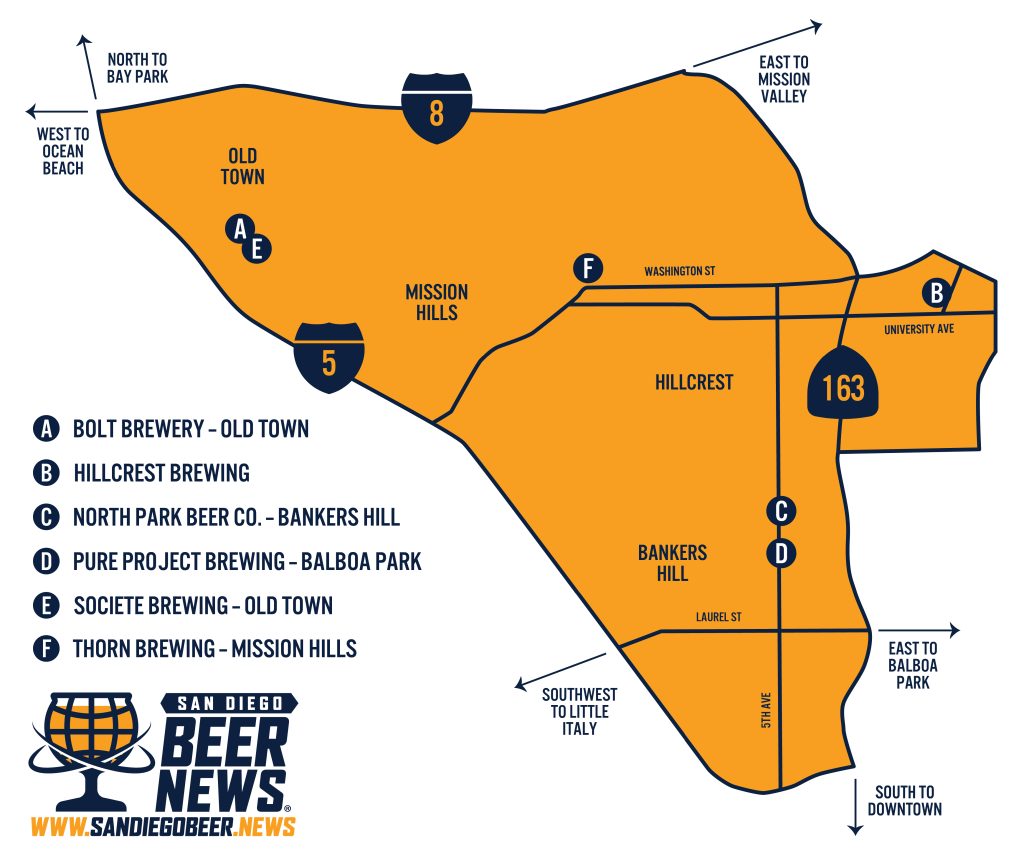 BANKERS HILL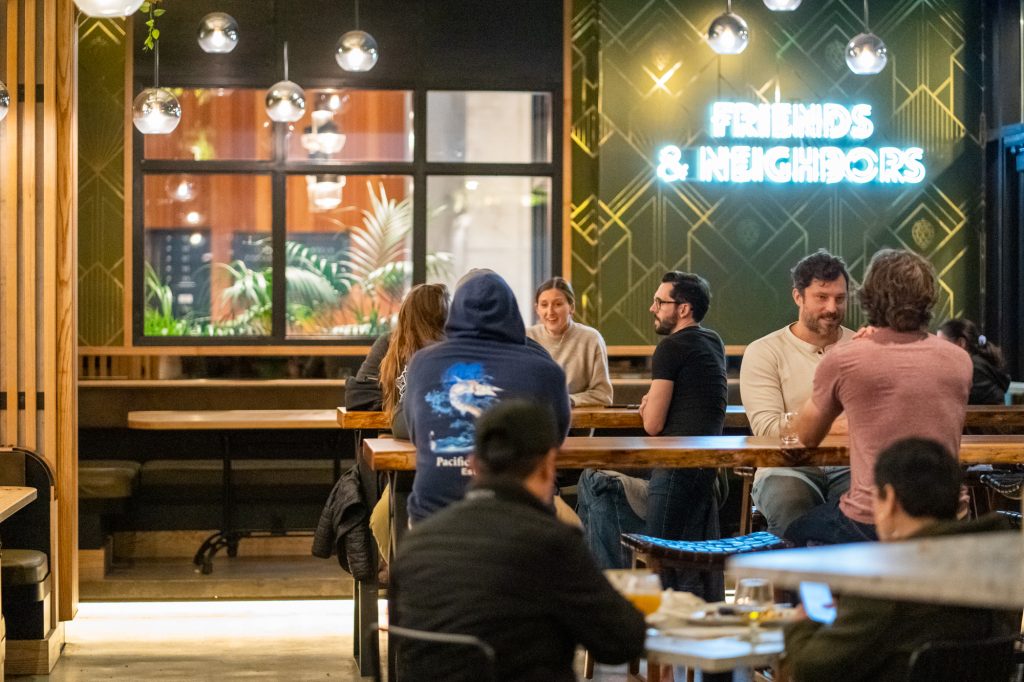 North Park Beer Co. – Bankers Hill
3095 Fifth Ave
After achieving all-star status over the past half-decade, North Park Beer Co.'s founders decided to branch out, venturing beyond their namesake neighborhood to install a patio-equipped tasting room at the base of the Secoya by the Park mixed-use building in nearby Bankers Hill. Stylish interior design bring on Great Gatsby and Emerald City vibes while friendly staffers convey the fervent communalism at the business' core. In addition to an ever-rotating list of award-winning IPAs and lagers, an in-house kitchen offers smash burgers, beer-brined chicken "tendies" and Kennebec fries slathered in cheese fondue made with NPBC's flagship West Coast IPA.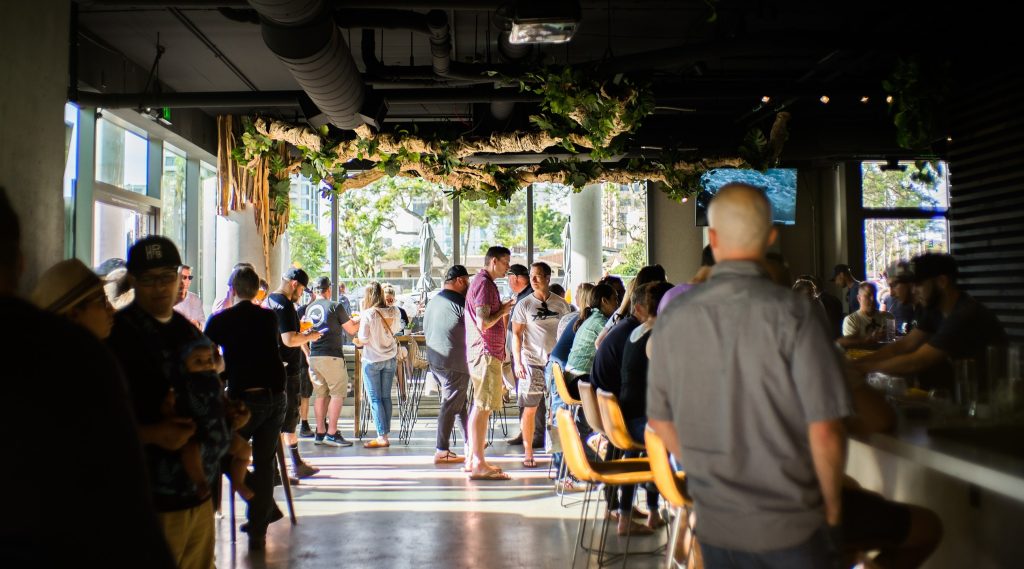 Pure Project Brewing – Balboa Park Tap Room
2865 Fifth Ave
In 2019, Pure Project Brewing opened its first satellite location (it now operates five San Diego County spots) as the foundational cornerstone of The Park condo high-rise. Known by fans as "Pure at the Park", the 2,000-square-foot indoor-outdoor tasting room is equipped with 20 taps serving the company's murky, creatively fruited, farmhouse, barrel-aged and even spontaneous beers. Upscale, comfy seating options abound, and a variety of flora and wood elements—including a lighted overhead network of intertwining tree branches—drive home Pure Project's eco-friendly ethos and rainforest origins (its founders initially sought to set up shop in Costa Rica).

HILLCREST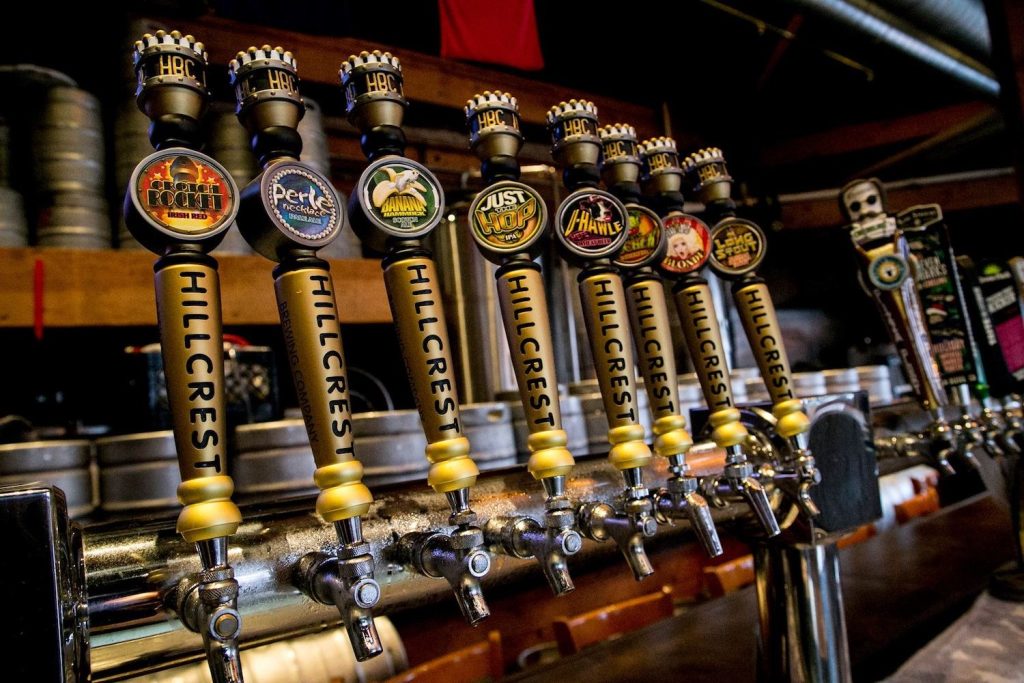 Hillcrest Brewing
1458 University Ave
Since 2012, Hillcrest Brewing has played an important role in the local beer scene, not only as "the world's first LGBTQ+ brewery", but as an open-armed, safe space where anyone and everyone can discover craft beer and the inclusive culture it fosters. While HBC's brewhouse and cellar were removed in 2020, popular house beers like Banana Hammock Scotch ale and Crotch Rocket Irish red (plus myriad local guest beers) remain on tap care of contract-brewing with another local operation, allowing ale-and-lager education and enjoyment to continue at this sudsy link in the Urban Mo's family of Hillcrest hospitality venues.
MISSION HILLS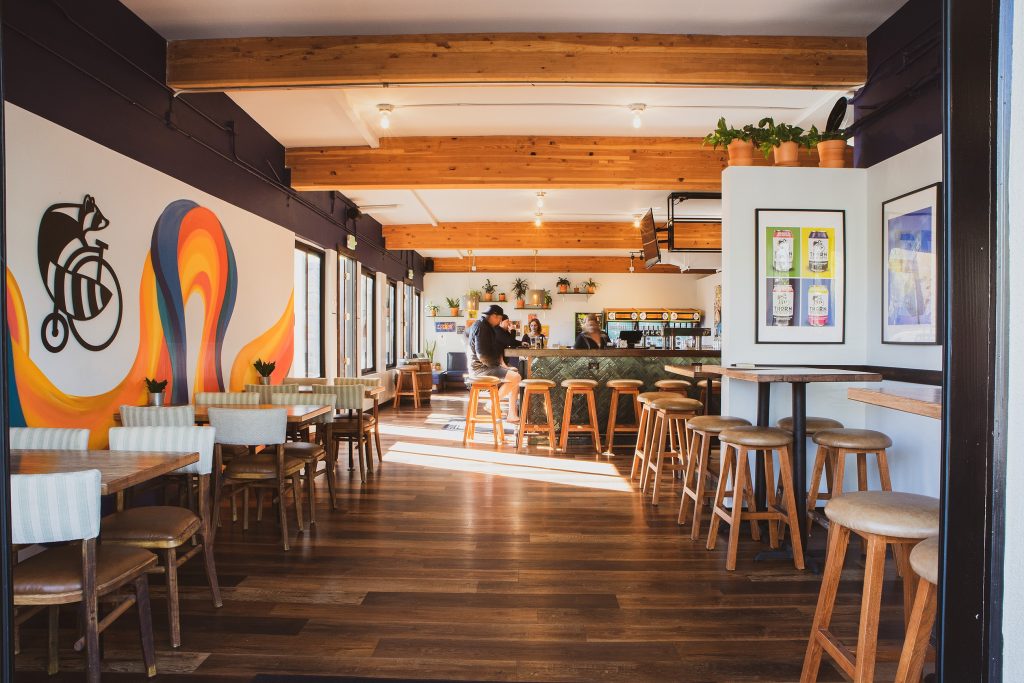 Thorn Brewing – Mission Hills
4026 Hawk St
In 2019, Thorn Brewing debuted Mission Hills' first and only brewery-owned venue. That homey spot fits snugly into the residential community thanks to its cozy, domesticated design. A home-style front door reveals hardwood floors and a U-shaped, 16-tap bar. That service hub is flanked by convo-conducive banquettes giving way to an outdoor patio on one side and a combo living-room and man-cave area on the other. The latter features vinyl couches, potted plants, framed art, a pinball machine and Skee-Ball. Heading for the hills will grant visitors access to the Barrio Logan business' hoppy and kettle-sour ales, lagers and canned Micheladas.

OLD TOWN
Bolt Brewery – Old Town
2547 San Diego Ave
In taking over the former home of Hungry's bar and grill, the owners of La Mesa-based Bolt Brewery aimed to do things a little differently than they had since launching their business in 2014. That meant ditching the industrial, corrugated-metal motif of the company's other two public venues in favor of a bright, colorful look more befitting the vibrant Old Town community. That rainbow-hued resto serves up Bolt's core IPAs, fruited blondes and assorted ales along with cocktails, alternative beverages and an eclectic menu of burgers, sandwiches, salads and "San Diego Mex" classics (fish tacos, quesadillas, California burritos).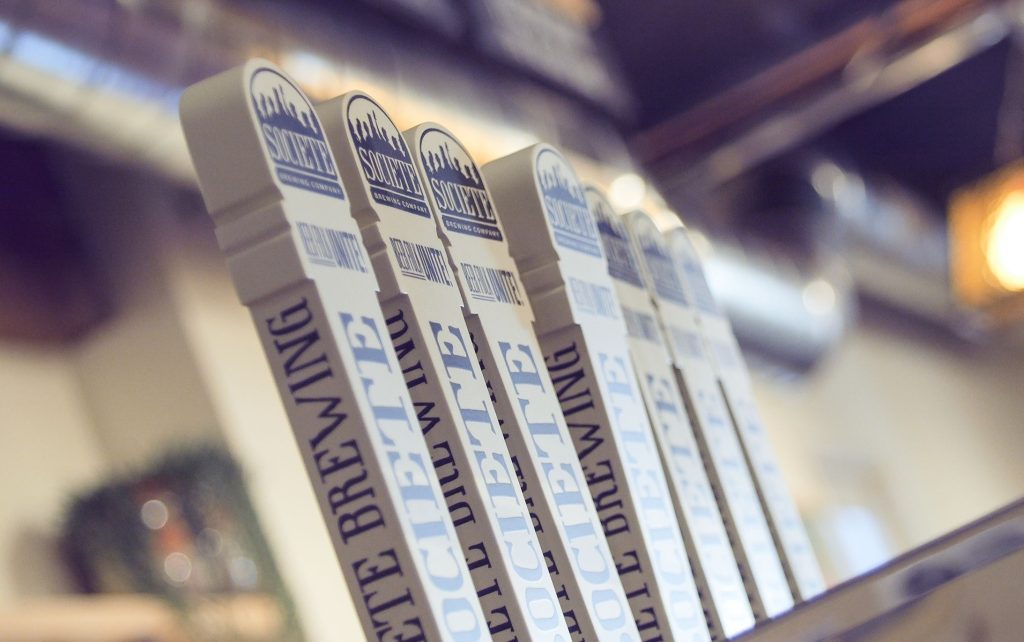 Societe Brewing – Old Town
2415 San Diego Ave
Though one of San Diego's most popular tourist areas, Old Town was devoid of a local beer presence until Kearny Mesa-based Societe Brewing took a chance on the area in 2022. Sited along the historic district's main drag, the company's lone satellite is stocked with communal tables, bringing in a bit of German beer-hall flair while respecting the Hispanic heritage of the base structure and its surroundings. All of Societe's IPAs, Belgian-inspired ales, lagers and assorted dark beers are available at this offshoot and can be enjoyed with a side order of people-watching from a sunny outdoor patio furnished with wrought-iron tables and chairs.