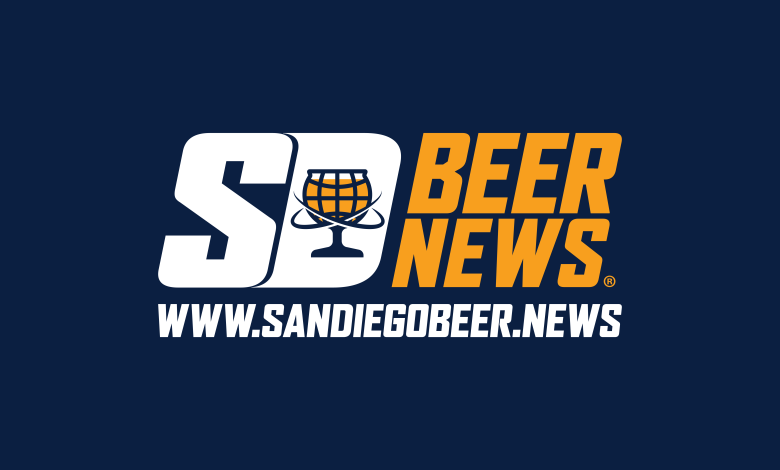 Since debuting in August of 2020, plenty of new and interesting features have been added to lend depth and entertainment to San Diego Beer News (SDBN), but the framework for sharing our daily reporting has remained the same. That changes today with the launch of SDBN's new and much-improved website.
Our previous site was constructed in just over a week during the pandemic by a team of talented multimedia professionals I am fortunate to call friends. It performed admirably and allowed San Diego Beer News to grow. The new site provides advanced capabilities, greater customizability, improved aesthetics and compatibility with the devices our engaged readership uses to consume news and other content.
All of SDBN's preexisting content, data and imagery have been migrated to the new site. The following are some of the key features and enhancements of the new website…
Speed & Responsiveness: The original San Diego Beer News site was slow, sometimes to a frustrating degree. Our new site is dramatically faster and, barring high levels of activity when breaking and significant news is released, will make for a swifter online experience for site users.
Better Organization: Our new site's header menu breaks San Diego Beer News' robust array of content into various news and feature subcategories, all of which can be accessed via drop-down menus, making it easy to quickly find what you're looking for.
Searchability: The biggest tool missing from our previous site was a search function allowing readers to find articles using keywords. This problem has been solved with the addition of a search window right in the new site's header. Whether you are searching for content using the name of a brewery, beer, event or individual, you will have no trouble finding it, and perhaps discover even more useful background reporting and information on your topic of interest.
Smart Homepage Design: Our new homepage is designed to be a utile, intuitive starting point for new and regular visitors to the site. It packs in more content than before using a compact layout that makes it easier than ever to find what you're looking for, including sections for new and trending news articles, a features section allowing visitors to peruse unique content you won't find anywhere else (What's Tapping, Beer of the Week, Portrait of a Brewer, Rear View Beer, Homebrew Summer recipes), preview boxes for San Diego Beer News' latest brewery guides, beer-centric travel pieces and Beercasts (television, radio and podcast segments devoted to local beer and breweries). Additionally, there is a chronological timeline including recent San Diego Beer News posts, which can be easily scrolled through right from the homepage.
Improved Brewery List: Our always up-to-date list of local brewery-owned venues has been restructured so that it categorizes those locations at a neighborhood level instead of by municipality as it had been, making it easier to find breweries, brewpubs, restaurants and tasting rooms in distinct locales.
Advertising & Sponsorships: Information for companies that would like to advertise with San Diego Beer News and sponsor our features or initiatives such as the annual San Diego Beer News Awards is now available—along with information about our team, partners and free weekly email newsletter—under the About tab on our site's main menu.
Sleek New Look: To put it simply, our new site looks better. It's more modern and in keeping with the layout of a traditional news or magazine website. On top of that, it is optimized to look better than ever on phones and tablets, which is where the majority of our users are accessing our content.
San Diego Beer News was built as a foundation on which to keep creating and forging ahead. We now have a web property that can take us into the future and support various new features, ideas and initiatives.
We invite you to explore the new site and hope that you enjoy it, now and for years to come. And if you like it, by all means, tell another beer-loving friend or share the site using the social buttons below.