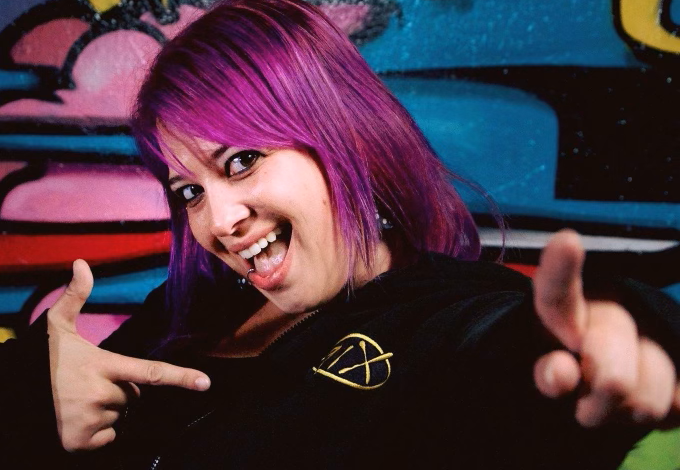 It takes a lot to merit a nickname as regal as "The Beer Queen", but a lot is just what Danielle Stuht has done for San Diego's craft-brewing industry. During her nearly eight years as a morning DJ for local alternative-rock station 91X FM, she used her platform to introduce listeners to the county's many local breweries, beers and the individuals who crafted them via a weekly segment dubbed Beer for Breakfast. That Friday-morning fixture that has gone a long way to expanding awareness about San Diego's world-class beer scene to thousands who may never have otherwise learned to appreciate it in such detail. Last month, The Beer Queen hung up her crown so she could become a full-time member of the industry she so adores, taking on a full-time position managing events for Second Chance Beer Co. Sadly, her position was eliminated less than a week in when the company's owners were unable to renew the lease for their Carmel Mountain headquarters, prompting their decision to forge ahead as a distribution-only business operating without public venues. Shook but resilient, Stuht still wants more than anything to continue giving her all as a craft-beer professional working for a local brewing company. A proven advocate and difference-maker, she has a great deal to give and welcomes any tips on open positions via email. Following her radio sign-off, we reached out to talk about her support of local brewing interests, and invite you to see what makes this staunch proponent of San Diego beer such a blue chip in every sense.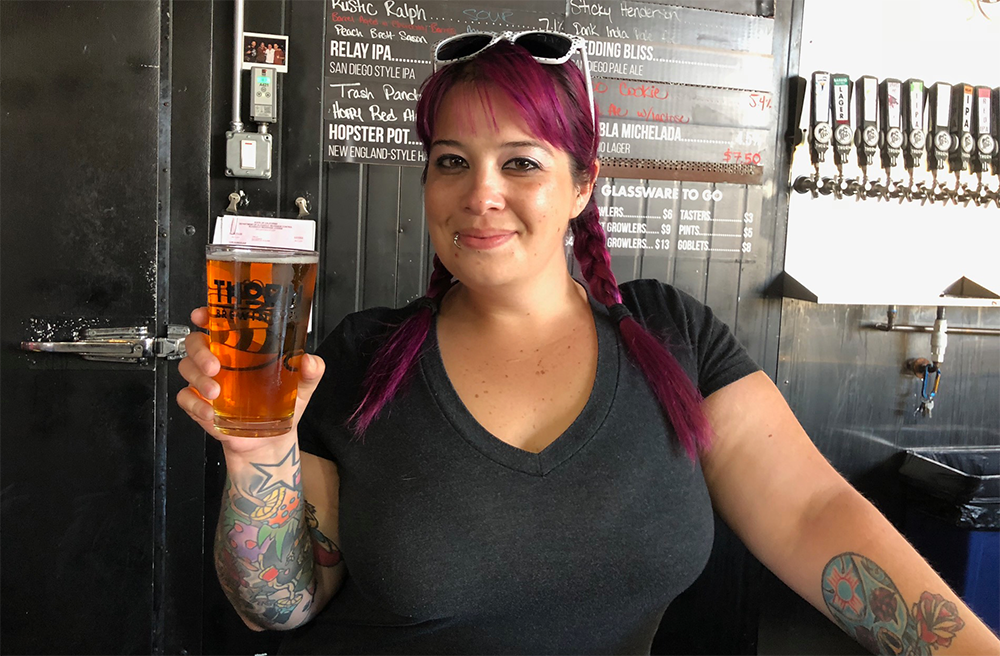 How did you get into craft beer and become interested in the San Diego brewing scene?
One night in 2010 or 2011 after getting off from a long shift at the Hard Rock Café, my coworkers invited me and some friends to a place called Hamilton's Tavern. When I arrived, I found out it was a beer bar ,and I was pissed because I didn't know beer. I drank cocktails. Knowing what I know now, it still blows my mind that the bartender didn't kick me out when I told him I didn't like beer. Instead, he took the time to figure out what I might like. He gave me Delirium Tremens and I was hooked. From there, I went on to work at a craft-beer bar in the Gaslamp Quarter called The Hopping Pig and started learning more about craft beer. It opened up a whole new world that beer didn't have to be what my dad and uncle were drinking in the garage when I was growing up.
How did you initially get local breweries on the radio?
When I got to 91X in March of 2016, I was paired up with Tommy Hough as a producer. We were brainstorming some segment ideas for St. Patrick's Day and, knowing Tommy was a fellow craft-beer fan, I said, "What if we did a segment called 'Don't Drink Green Beer for St. Patrick's Day, Drink Green Flash'." From there I contacted Green Flash Brewing to see if anyone was available to come in and talk about craft beer. That's when I met their eloquent Director of Beer Education, Dave Adams. Tommy and I enjoyed the segment, and since baseball season was about to start we blind-contacted AleSmith Brewing to see if anyone was available to talk about their Tony Gwynn beer, .394 Pale Ale. Their owner and brewmaster, Peter Zien, stopped by for a segment. Me and then 91X Promotions Coordinator, Abel Garcia—who was keeping up a blog on the station's website about what was going on in the San Diego beer scene—wanted to keep it going but didn't know what "it" was just yet.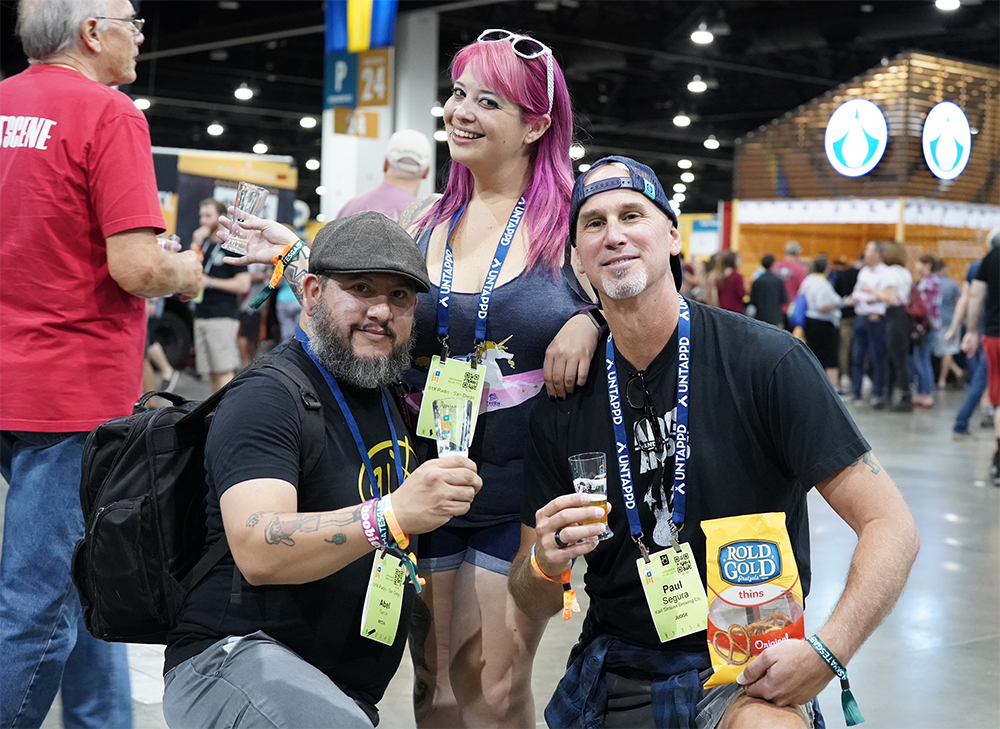 How did Beer for Breakfast come to be and when did you add a popular local brewer to your crew?
When we realized we wanted to keep this thing going, 91X Program Director Garret Michaels said he wanted to bring back a segment from DJ Matt Diablo's old morning show: Beer for Breakfast. I didn't know the segment, but from what was explained to me, it was what we were doing but with an actual expert who knows the brewing process intimately and is a pretty cool dude. Enter Karl Strauss Brewmaster Paul Segura, who started joining us on Beer for Breakfast segments in May of 2016 and has been educating us on a weekly basis ever since. Paul is rad. He is so humble and will do anything for anyone, especially his friends. I really enjoyed working side-by-side with him every week. He is a ray of sunshine on a cloudy day, and it's not because he always has beer in-hand to share. That's just a perk.
What are some of your most memorable guests and moments from Beer for Breakfast?
Speaking of Paul, a segment I will never forget is when we invited Nick Ceniceros and Jeff Swem from 32 North Brewing to come on. Paul was running late that day. Nick and Jeff were super-excited to be in the studio, but something was up. I had never met them before, so I wasn't sure what it was, but then it came out. "So, uh…is Paul going to be here?" That's when I realized that Paul is a much bigger deal than anyone at 91X. Another memory I'll always keep with me is when we invited Thr3e Punk Ales in. They didn't have a tasting room yet, but they were opening "in three months." At least this is what they were telling everyone, because anyone who's ever opened a tasting room in San Diego knows the timeline is never correct. The three "punks" arrived, but they had this additional guy with them who I had never met before: Jay Jones. Jay was working for Thorn Brewing at the time, and if you know him, he takes every opportunity that comes his way, so he was there. And I will always be grateful to Stone Brewing co-founder Steve Wagner. He would always take the time to share his stories and experiences anytime I'd see him.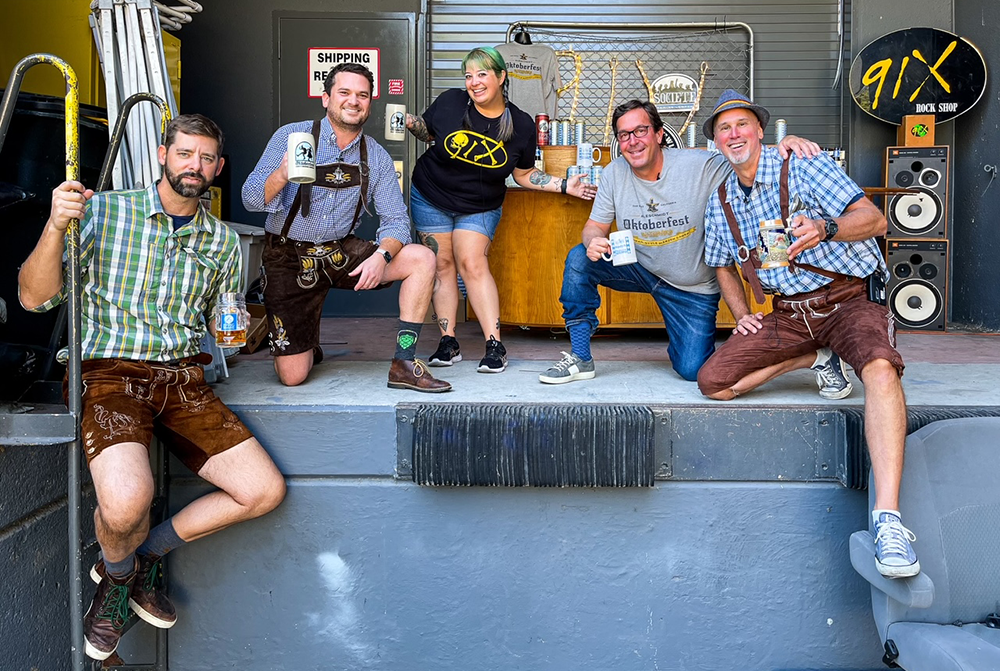 What was your last day on the air like?
My last morning show and Beer for Breakfast segment was emotional to say the least. It's so easy to get wrapped up in the day-to-day operations and forget that I was a part of peoples' daily lives. It was very heartwarming to hear all the kind things people had to say about me. I regularly feel like the luckiest beer-loving girl in San Diego.
What are some relationships you built through Beer for Breakfast that went beyond the studio?
All my relationships in San Diego craft beer have been a direct result of Beer for Breakfast. When I think about the amazing people in this community that I don't only know and respect, but get to call my friends, it is so special. San Diego is not cheap, so in addition to my work at 91X, I have worked in numerous tasting rooms. I was a member of the opening team for Groundswell Brewing's Santee tasting room, worked at Thorn's original location in North Park and helped open its Mission Hills tasting room, had a stint at Latchkey Brewing and, most recently, Second Chance. Beyond working in the industry, I feel so lucky to have formed friendships with people like Esthela Davila (Kilowatt Brewing), Jill Olesh (Pizza Port Brewing), Cesar Torres (Cesar Torres Consulting) and so many others over the love of the local beer community. It is made up of people who just want to make a good product while also having a good time. I've said this from the beginning: find another industry where its members are technically in competition with one another and still help with supply issues. It warms my heart to no end seeing breweries help each other out instead of tear each other down. Working as part of the industry, I always wanted to be the person who helps someone who comes to a brewery thinking they don't like beer, just like that bartender at Hamilton's did for me all those years ago.