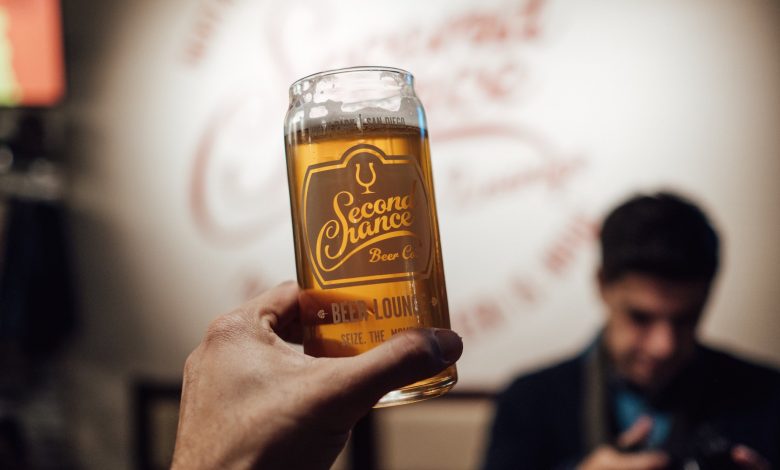 Marty Mendiola had a safe head brewer position with, at the time, a rock-solid restaurant group he'd been employed by for 15 years. During that span, he earned numerous awards at the world's most prestigious brewing competitions. Even more importantly, he used his accumulated knowledge to bring up young brewers so they could go on to make names for themselves in the industry. He could have kept his job working at Rock Bottom in La Jolla and overseeing brewing at all of the restaurant group's western brewpubs, but he wanted something more; something all his own. So he moved on, teaming with his wife, Virginia Morrison, and others who believed in him to start Second Chance Beer Co.
Opened in 2015 in Carmel Mountain, Second Chance made a quick name for itself, as friends and fans of Mendiola were eager to support his new venture. His various IPAs, and U.K. and Belgian-inspired ales did well, but as was the case at Rock Bottom, dark beers remained his bailiwick. Proof came in the form of a toasted porter dubbed Tabula Rasa. Before opening Second Chance, Mendiola had earned a whopping 10 medals at the Great American Beer Festival (GABF) and half-a-dozen at its international counterpart, the World Beer Cup. A number of those were awarded to a beer called Moonlight Porter, the predecessor to Tabula Rasa. Under its new moniker, the dry, roasty English-style ale earned an astounding four GABF gold medals (as well as a bronze at this year's event), making it the most award-winning San Diego County beer in the history of the competition.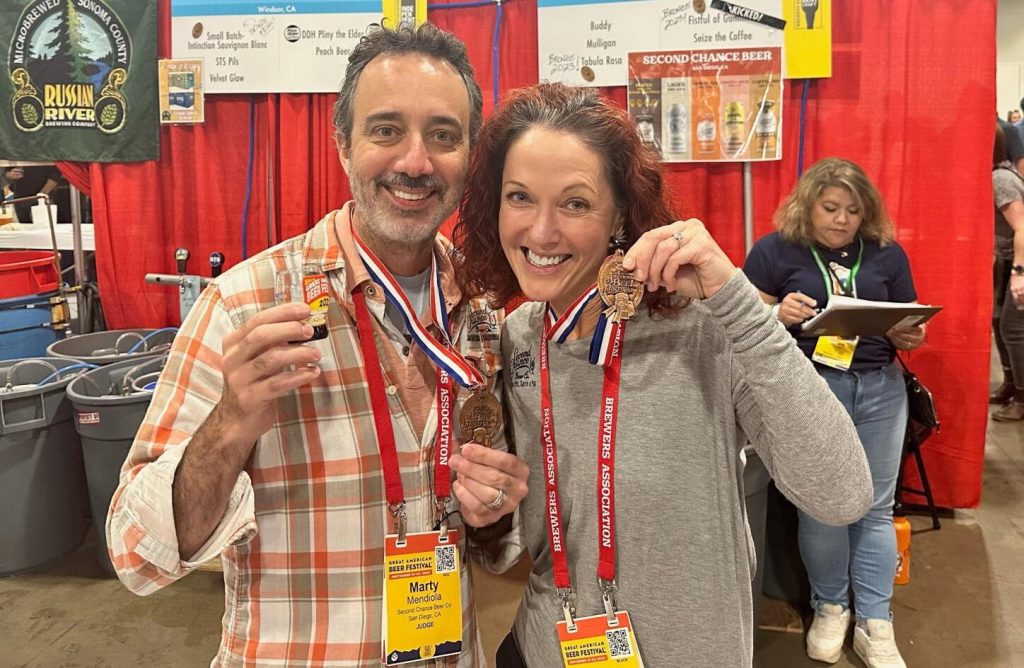 It's a level of success most brewers wouldn't even dare to dream of, and quality has been a hallmark of Second Chance, even as its portfolio has fluctuated over the past eight years, changing with the times to include modern West Coast and hazy IPAs, plus a year-round fruited kettle-sour ale and easy-drinking lager.
While those beers will continue to be available at retail establishments within the company's distribution footprint, ownership will soon be closing its Carmel Mountain production facility, opting instead to work with one or several of local breweries they have longstanding relationships with to produce its beers via a collaborative partnership. The decision follows ownership's inability to renew the sub-lease on its headquarters. In light of this development, Mendiola and Morrison will also shutter Second Chance's satellite tasting room on North Park's 30th Street and are looking to find another brewing company to take over the space.
We're devastated at the loss of our tasting rooms, especially because of the impact on our team, their livelihoods and the loss to the communities we serve. Dog adoptions, weddings, baby showers, celebrations of life, retirement parties, fundraisers, happiest of hours…they've all been held in our spaces. One day, perhaps in the not-so-distant future, we hope to have these spaces of service again."

Virginia Morrison, Co-founder & CEO, Second Chance Beer Co.
Over its lifespan, Second Chance has assisted numerous charities and causes, mostly by providing a space for fundraising events and brewing small-batch beers, proceeds from which were then donated to support nonprofits and other organizations making a positive impact on a local level. In recent years, the company rebranded, taking on the cause of finding forever homes for dogs while supporting the work of pet-rescue organizations and shelters, while applying canine-inspired names and packaging art to several of its beers.
The tentative last day of business at the company's Carmel Mountain headquarters will be Wednesday, November 22, while its Beer Lounge in North Park is expected to remain open until Sunday, November 26. Parties interested in taking over Second Chance's North Park space or purchasing brewery and cellar equipment are invited to reach out via email.
"While we're heartbroken, Marty and I are firm believers in karma and destiny," says Morrison. "Second Chance always has been about more than making alcohol for us. Our mission is to give pups a second chance through support of dog resuces, and we're committed to continuing that work through award-winning craft beer. This is not the end, but, well, a second chance…to restructure, refocus and revive."
Second Chance Beer Co. is located at 15378 Avenue of Science in Carmel Mountain, and Second Chance Beer Lounge is located at 4045 30th Street in North Park