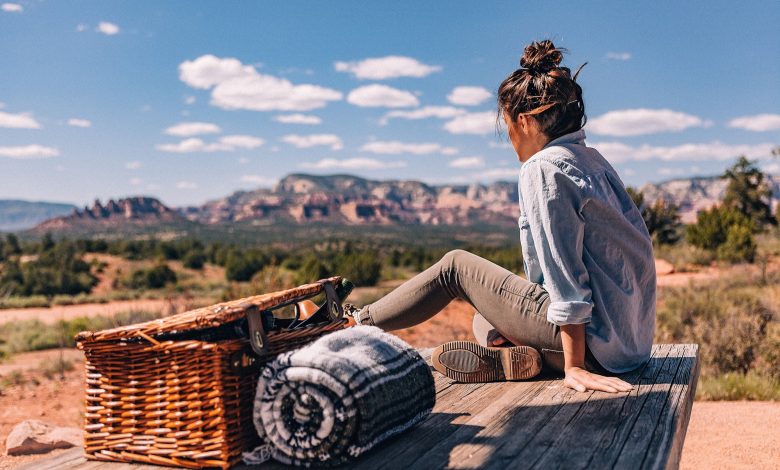 Arizona's craft-beer scene has been on the rise for the past decade-and-a-half, seeping beyond the greater Phoenix area to saturate cities like Flagstaff and Tucson and everywhere in between. Pack in and join us as we examine two locales that, while smaller in population, are plenty noteworthy for their unique assets and quality ale-and-lager options. We're charting a course for the Red Rocks of magnetic spiritualist hotspot Sedona (pictured above, photo credit: James Mogensen), but first we'll make a pitstop in Prescott, a quaint, neighborly city with a great deal to offer, including some seriously impressive hometown beer. Let's get this show on the road.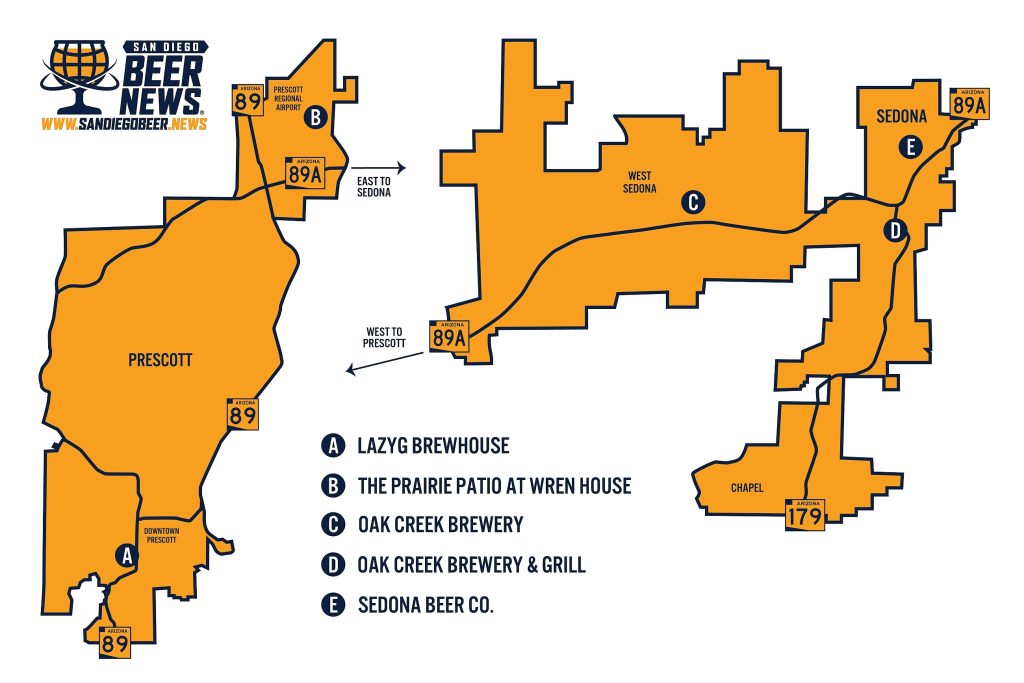 PRESCOTT
It's tough to resist the allure of downtown Prescott's aptly named Whiskey Row and its bevy of bars, but thirsty adventurers who go beyond that boozy epicenter to get local beer at the source will be rewarded. Though Prescott is home to only two breweries, it's a duo many Arizona brewers consider the best in the entire state. That includes the heads of those very beermaking operations, both of whom tip their caps to one another.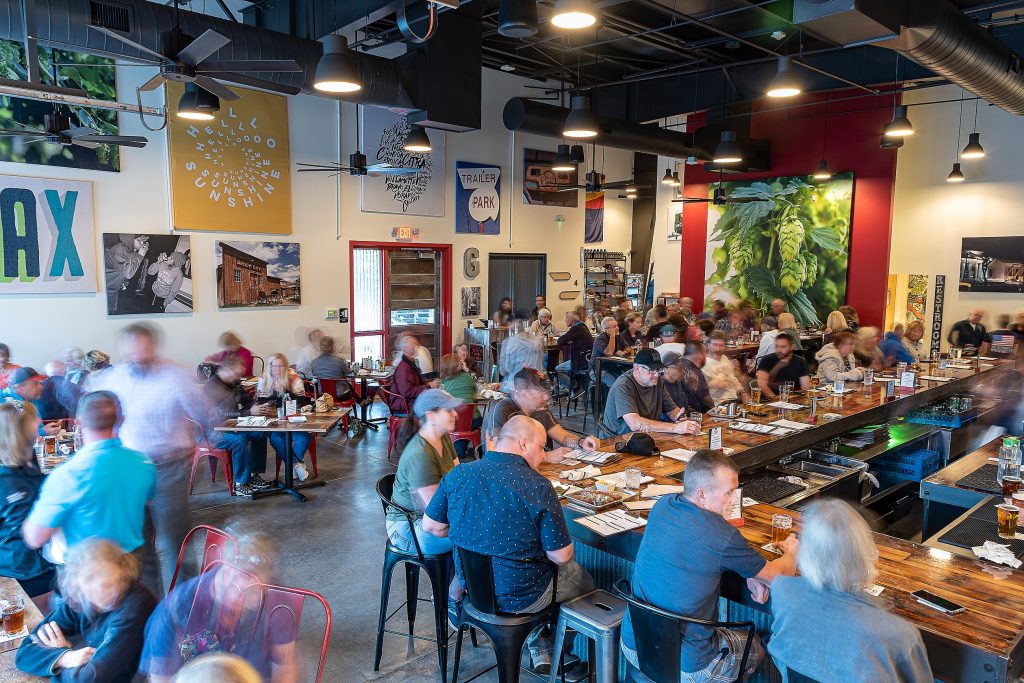 LazyG Brewhouse
220 W Leroux St
"Craft and comfort" is the tagline for this brewpub just south of downtown's Courthouse Square. Opened in 2019 by Jim and Jean-Marie Bellington on the site of a trailer park dating back to the 1940's, LazyG Brewhouse maintains that historic institution's welcoming, accommodating vibe. Its dining room is stocked with wall-to-wall art offset by breweriana and Old West influences giving way to a spacious patio with shaded picnic tables, a bar fashioned from a 1958 Cardinal "canned ham" trailer and live music on Saturday and Sunday afternoons (April through October). Both are consistently packed with locals craving cut-above, down-home eats—burgers, sandwiches, shareables (fried pickles, loaded tater skillet, grilled chicken wings)—and plenty of house beers to wash it all down. The latter are crafted by Travis Smith, an accomplished industry vet who cut his teeth at Russian River Brewing before opening his own revered Societe Brewing, which he ran for the better part of a decade before heading east.
In four short years, Smith has earned LazyG a stellar reputation behind exceptional beers that are brewed to-style and span American, UK, Belgian and German styles. A number of them have medaled at prestigious competitions, including two-time World Beer Cup medalist (gold and bonze), Sunshine Blonde, which is named after the Bellington's dearly departed granddaughter, Haley. Crisp and clean with subtle backend honeydew notes, it shares space on LazyG's mantle with Great American Beer Festival (GABF) silver-winning session IPA, Pedal Pounder. Quality across styles is displayed care of a balanced yet bold-for-the-style ESB dubbed King's Caravan; the low-viscosity, mimosa-like HazyG (the hop bill for which changes each time it's brewed); and a coffee porter called Local Roast that's smooth and devoid of java acidity. But the best of the beer board is Six Hour Drive, a citrusy San Diego-style IPA named for the journey from Prescott to America's Finest City.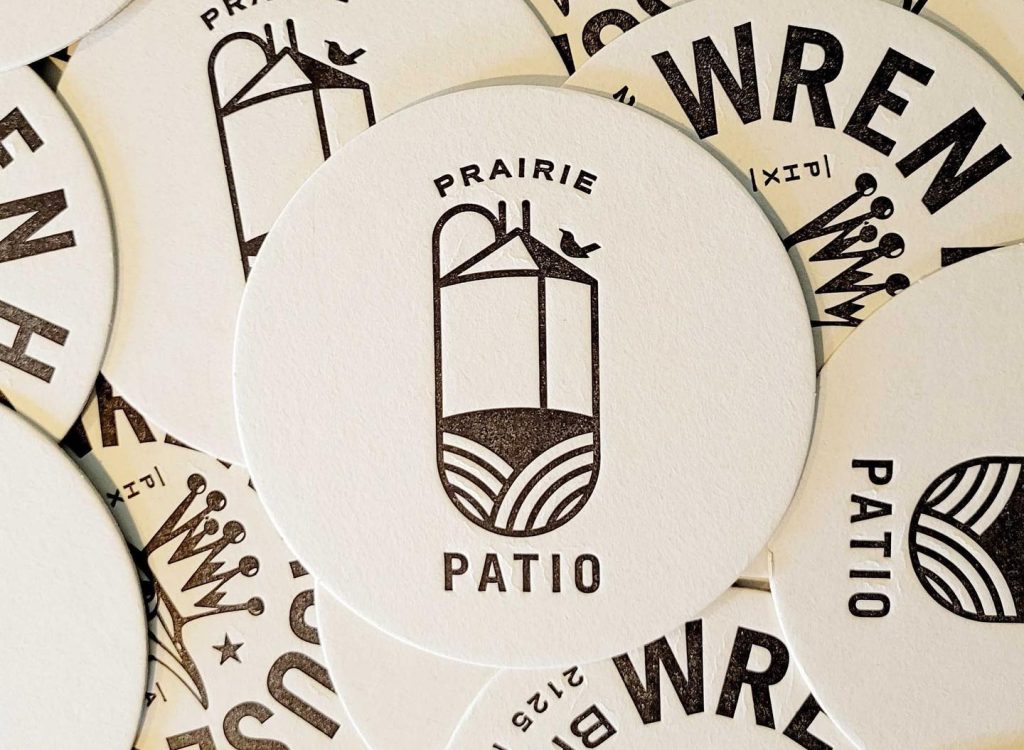 The Prairie Patio at Wren House
6396 Lear Ln
Opened in Phoenix in 2015, Wren House Brewing has grown to become one of Arizona's largest and most respected craft-brewing outfits. Demand for the company's mind-bogglingly vast array of beers led ownership to expand in 2021 by taking over the former Prescott Brewing facility near the city's regional airport. Its 30-barrel brewhouse is the domain of former Smog City brewer Jake Ainsworth, who ensures Wren House has enough beer to supply its Phoenix-area taprooms and retail accounts. On weekends, Wren House welcomes fans to its Prescott spot to imbibe al-fresco-style at a backyard biergarten furnished with rows of shaded communal tables and a small trailer (we're sensing a theme here) from which to procure a variety of beers served on draft and in cans. Originally only open Fridays and Saturdays, days of operation have since been expanded to include Sundays.
As mentioned in our guide to Phoenix area breweries, no beer style is off limits at Wren House. The company regularly experiments with cutting-edge ingredients, products and techniques, while also taking on historical styles, often as part of collaborations with breweries hailing from across the country. Lesser-seen styles (in a desert climate, at least) like altbiers, Baltic porters or barleywines pop up from time to time. They are delicious diversions, but given the typical and considerable temperatures, thirst-quenching and sun-friendly cores are recommended. Start with Valley Beer, a GABF silver-winning crusher of an American lager, followed by a Nelson Sauvin dry-hopped pilsner called The Big Spill. And don't leave without discovering that vibrant pineapple, peach and lemon-thyme character render all the hype surrounding GABF gold-garnering hazy IPA, Spellbinder, fully justified.
SEDONA
If you're in search of hiking trails, enlivening vortexes, wellness, rest, relaxation or treasures, Sedona has what you're looking for. And whether you spend the day climbing the Red Rocks, soaking in the spa life or shopping for deals, local beer will be waiting for you as a refreshing after-activity reward. Though not a brewing epicenter by any means, there are a pair of producers that, as detailed below, are offering night-and-day experiences.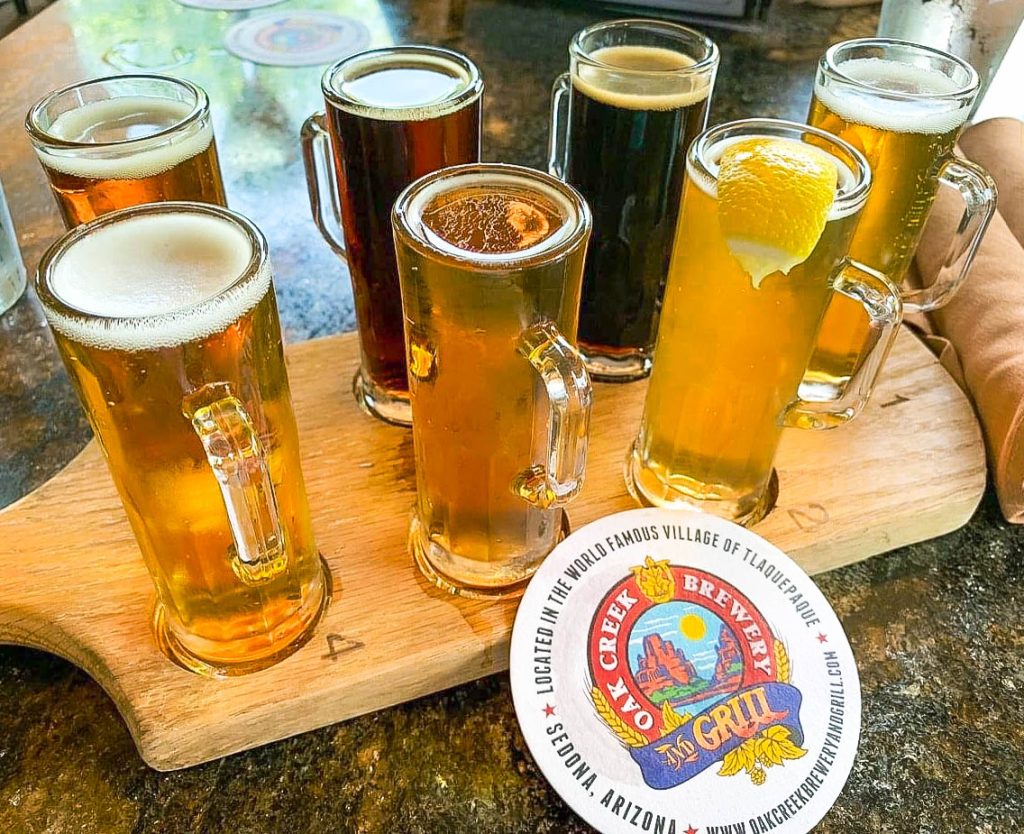 Oak Creek Brewery
336 AZ-179, Ste D201 (Brewery & Grill) | 2050 Yavapai Dr (Brewery)
Those nostalgic for the nineties and brewpubs of old need only ascend a staircase at the Tlaquepaque Arts and Shopping Village and take a seat at a bar of yesteryear. Booths upholstered in mauve and plum, light woods, glasses of hefe with lemon wedges hooked to their rims on a bar backed by ancient copper brewing vessels; it's a fitting environment given Oak Creek Brewery—for so long Sedona's lone craft-beer operation—dates back to 1995. Wood-fired pizzas (with a build-your-own option), burgers, sammies, fish and chips, a bourbon barbecue-sauce-glazed porterhouse pork chop and racks of ribs are highlights of a lengthy menu dotted with Southwest influences.
Oak Creek's beers carry on the retro feel. The aforementioned Horseshoe Hefeweizen took gold at GABF…17 years ago. Similarly, Doc's Pale Ale nabbed a gold behind light toasty notes and a grapefruit-rind finish borne of Centennial and Cascade hops. An old-school IPA called Snake Charmer is similar to Doc's but drier, a characteristic shared by the brewery's namesake amber ale. Two of Oak Creek's best beers are its boldest, a nut brown with light toffee and ground allspice nuances, and a medium-bodied porter with flavors of cola, hazelnut husks, juniper, black pepper and baker's chocolate.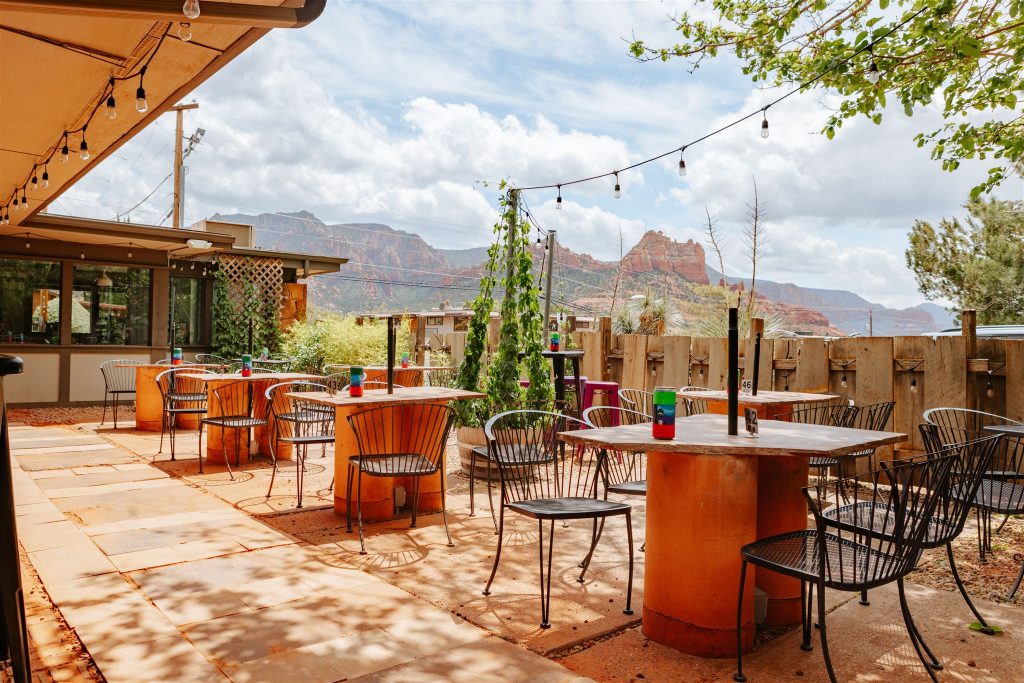 Sedona Beer Co.
465 Jordan Rd
In 2018, marrieds Kali Gajewski and Mac Crawford brought new blood to Sedona's beer scene by opening a brewery and tasting room in a former Japanese restaurant a stone's throw from the city's bustling shopping-and-dining thoroughfare. Proudly bearing the name of Kali's hometown—which she returned to after a decade in Denver, specifically so she and her husband could open a brewery—Sedona Beer Co. is a dual-patio-equipped oasis for locals looking for eclectic beer and pub fare (burrata, barbacoa tacos, "big fat Greek" fries, grain bowls, steak frites) and a respite from tourists. Come here to drink like a Sedonan while taking in the works of local artists and a wealth of modern-day beer styles.
Sedona Beer's ales and lagers are brewed using grains from high-protein, high-desert-grown Sinagua Malt and river water from local corn crops in order to instill a sense of terroir. Mainstays include a blue-corn Kölsch, pilsner, single-malt lager and rotating cast of fruited kettle-sour ales, but it's the abundant assortment of IPAs of all ilks that holds the most allure. A hazy called Drum Circle brings aromas of rose water and white peach followed on the palate by tangerine and lemon zest, while another lighter-bodied haze-bomb, Desert Trip, leads with passionfruit and pineapple flavors. Meanwhile, Beachfront Property West Coast IPA presents a layered palate of navel orange, mango and eucalyptus. Beyond hoppy fare, Sedona Beer offers some of the English styles the company specialized in its earliest days (pale ale, amber, porter) as well as a multitude of barrel-aged sour and strong ales. The latter, which include an oak-matured dark ale called Busted Cust that's rendered tart and funky by local microflora, and a bourbon barrel-aged oatmeal stout dubbed Black Moon, are available in bottles to go.