BREWERY GUIDES
BREWERY INFO
NEWS FEED
El Cajon, Lakeside & Alpine Brewery Guide
A bevy of unique breweries and satellite tasting rooms await visitors to San Diego County's easternmost reaches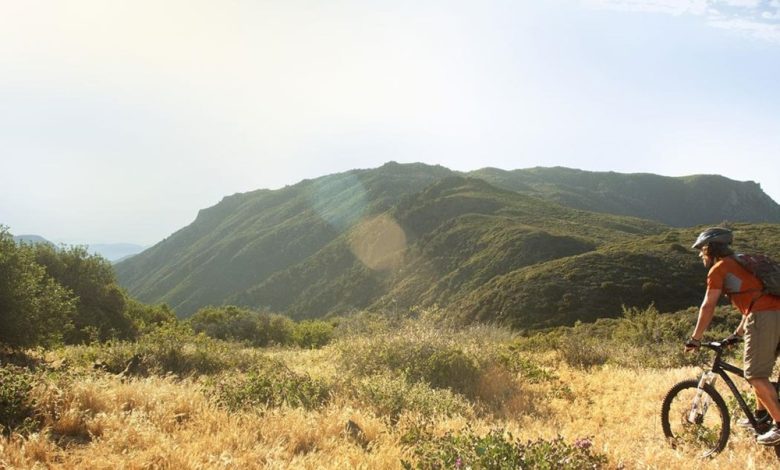 With miles and miles of beaches, it's easy to think of San Diego exclusively as a coastal city, but its vibrant culture spans many miles east of the Pacific. That includes the famous San Diego beer culture, which has solid inland roots. For nearly a quarter-century, beer fans have been trekking as far as Alpine for high-quality local beer. Nowadays, there are plenty of great spots to visit on the way there or back, making it easy to enjoy a full day of brewery touring in the county's easternmost expanses. Come along with us as we visit a handful of diverse breweries and tasting rooms in a trio of inland cities.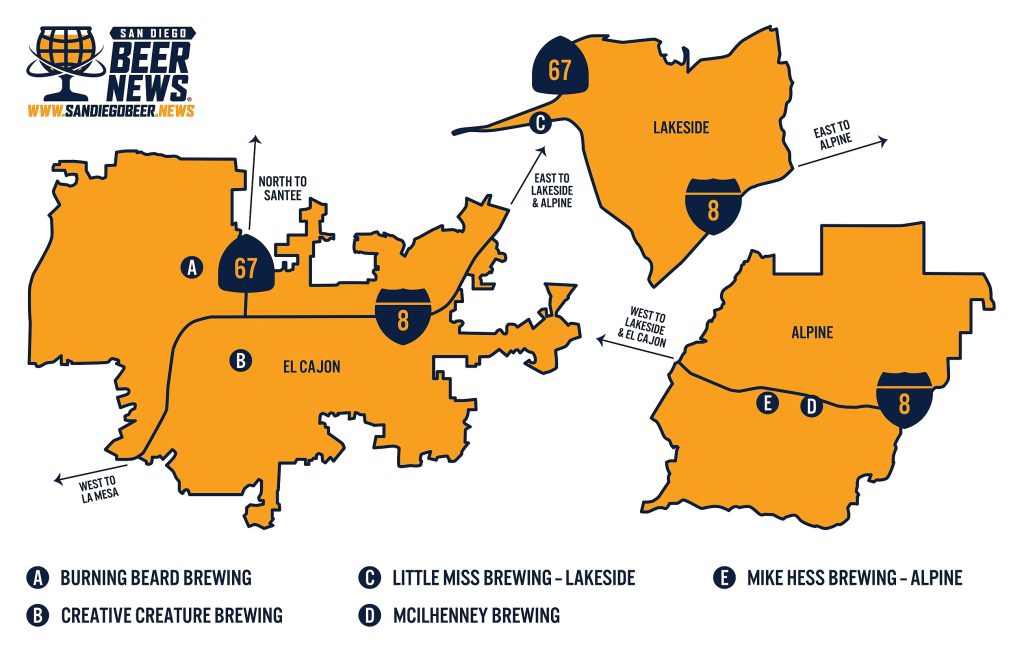 EL CAJON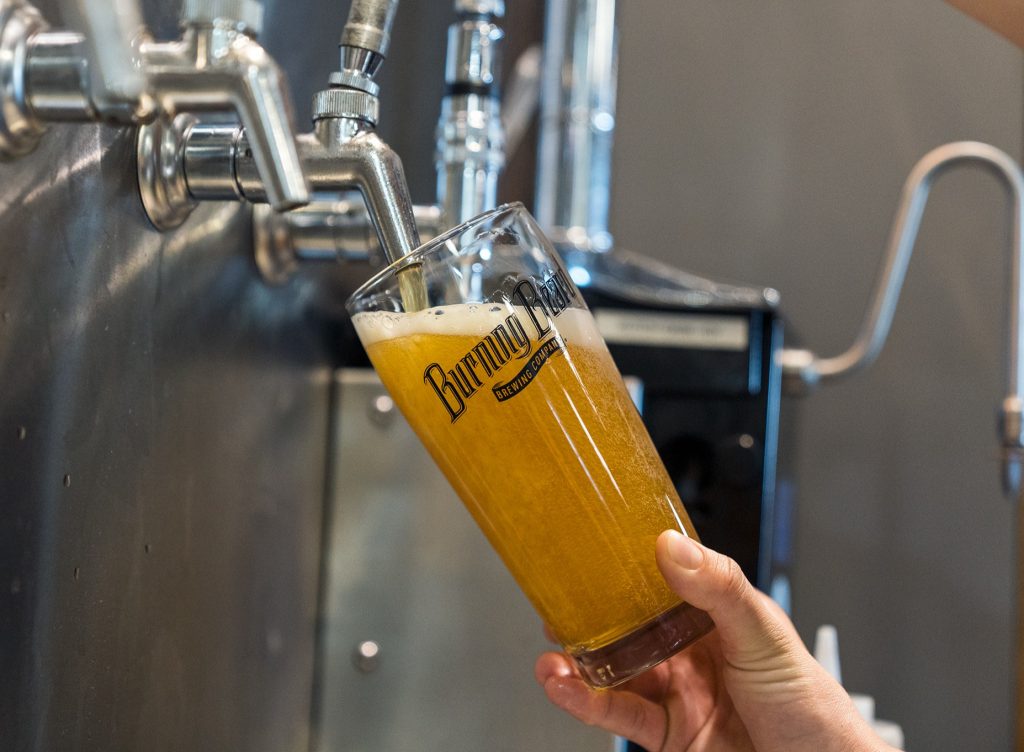 Burning Beard Brewing
785 Vernon Way
Follow the sound of indie, alternative and punk bands to this everyman East County hangout, where regulars rule yet all are welcome. Founded in 2015 by a pair of homebrewers, Burning Beard Brewing (AKA: "The Beard") is off the beaten path in an industrial-zoned patch a block south of Gillespie Field, making for a hideaway that's worth finding. Dark woods and copper render the tasting room cinder-block chic while jukebox emissions and skull-adorned merch add something of a rock-show vibe, while a shaded front patio and back room provide quieter spaces for conversating over local beer.
Like many local breweries, Burning Beard is best known for its hoppy beers like pithy, resinous pale, Circle of Hops, Mosaic-hopped, immensely tropical IPA, Dankness Visible, and soft, tangerine-peach hazy, New Damage. But The Beard crafts exquisite Belgian-style ales and some of the finest barrel-aged sour, wild and spontaneously fermented (they have their own chalet-style coolship) beers in Southern California. And in recent years, the operation has refined its lager game with an assertive-for-the-style light American lager dubbed BBR, and a pair of textbook Bavarian (Where Vultures Fare) and Bohemian (Normcore) Pilsners that perfectly display their stylistic differences.
Hungry? Epic smash-burgers and other decadent grub (chicken sandos, tacos, hand-cut fries) can be ordered from in-house circa 1960's trailer-housed culinary operation, Punkspeare's Brasserie. It's open when The Beard is and has gained a solid reputation with the business' "Distinguished Delinquent" fan base.
Pro Tip: Burning Beard is known for its springtime blowout anniversary parties, which feature special beers, live music, and go late into the evening.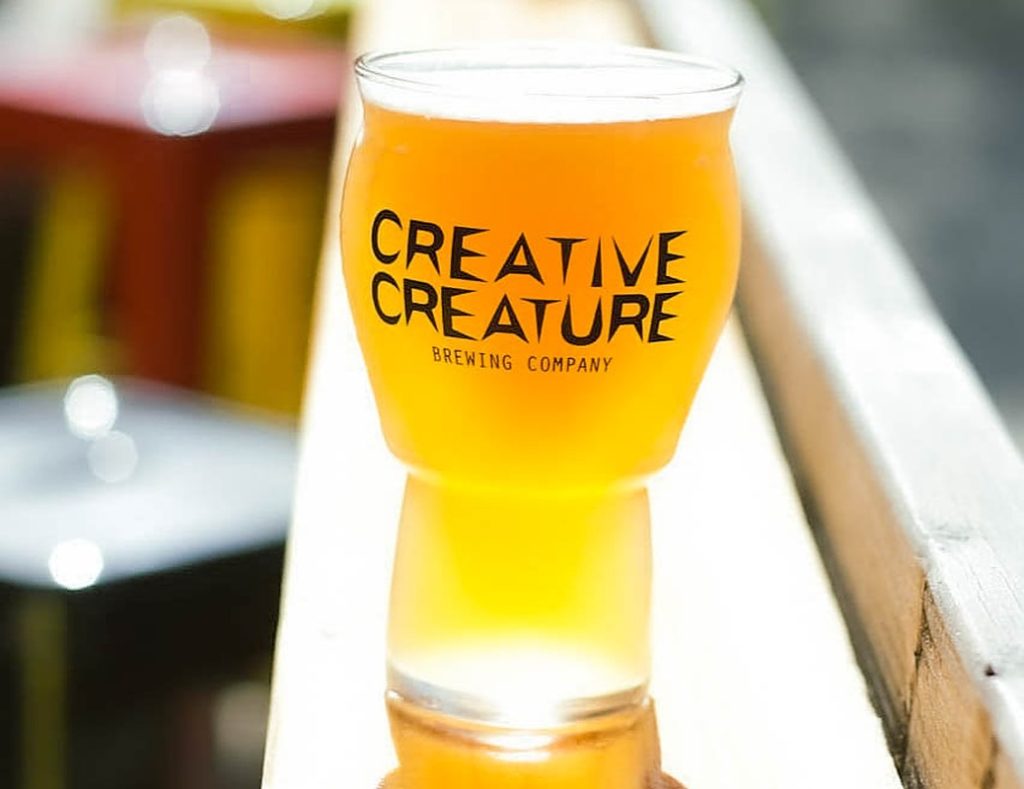 Creative Creature Brewing
110 N. Magnolia Ave
There are breweries that are adventurous and avant-garde…and then there's Creative Creature Brewing. This beer biz has been marching to the thumping of its own timpani set since 2018 when it took over the brewery-and-tasting-room enclave connected to El Cajon's URBN restaurant, which produced its own line of ales and lagers from 2014 to 2016. That individualism has paid off, earning Creative Creature cult status among a devoted legion of craft-beer fans enamored with the operation's outside-the-box mindset, and experimental approach to ultra-modern styles with flavor profiles going far beyond yeast, malt and hops.
Whereas most San Diego breweries bread-and-butter are West Coast IPAs and lagers (and they make those, as well), Creative Creature's reputation has been earned on the backs of fruited kettle and smoothie sours, pastry stouts and IPAs ranging from hazy to milkshake in composition. All manner of adjuncts are infused in those beers to convey flavor profiles of candies, confections, baked goods, snack foods, sodas and more, the familiarity of which are driven home by nostalgia-driven can art lampooning 80's- and 90's-era products, toys, video games and movies. Case in point, an aquamarine-hued creation with berries, marshmallow, oats and blue raspberry syrup called Bantha Milk.
Regular can-releases keep the beer lineup at Creative Creature's indoor-outdoor tasting room in a perpetual state of rotation. Going the taster route is the best plan of attack for those wanting to experience the full breadth of what this truly unique operation has to offer.
Pro Tip: Itching to check out Creative Creature, but you're in North County? No problem! They just opened a new tasting room in San Marcos.
LAKESIDE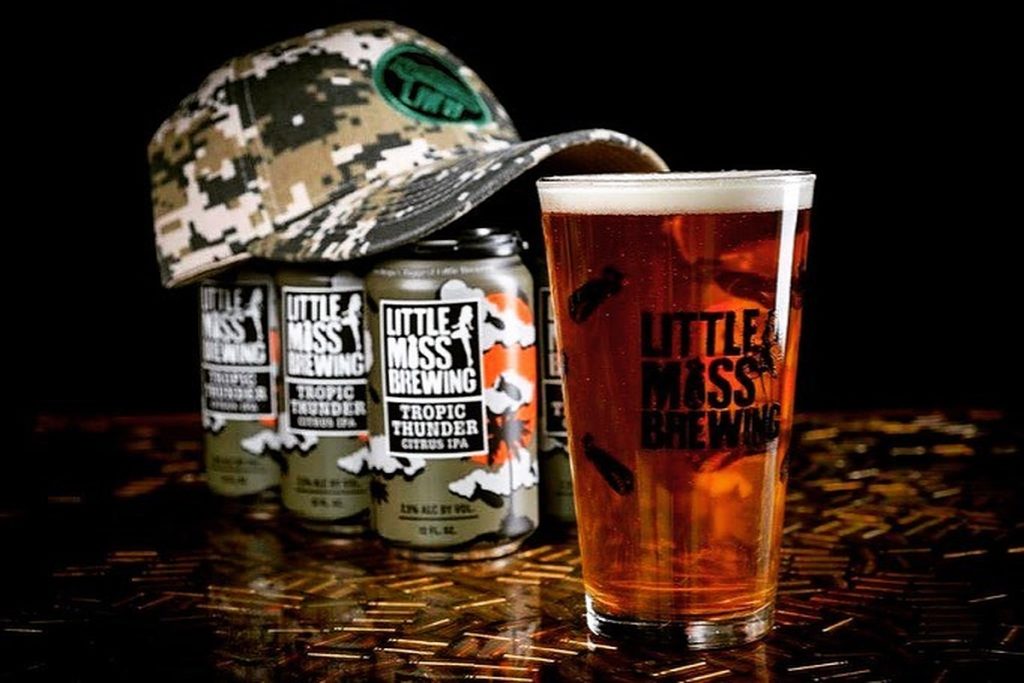 Little Miss Brewing – Lakeside
12245 Woodside Ave
In 2021, the owners of Logan Heights-based Little Miss Brewing decided the East County burg of Lakeside had gone long enough without its own brewery-owned venue and took steps to change that, taking over a former bar near the town center. The following year, they debuted a tasting room decked out in the company's World War II motif, complete with murals paying homage to the Allied nation of Australia. But don't ask for a Foster's here. This spot exclusively pours Little Miss' wide-ranging assortment of locally produced ales and lagers.
ALPINE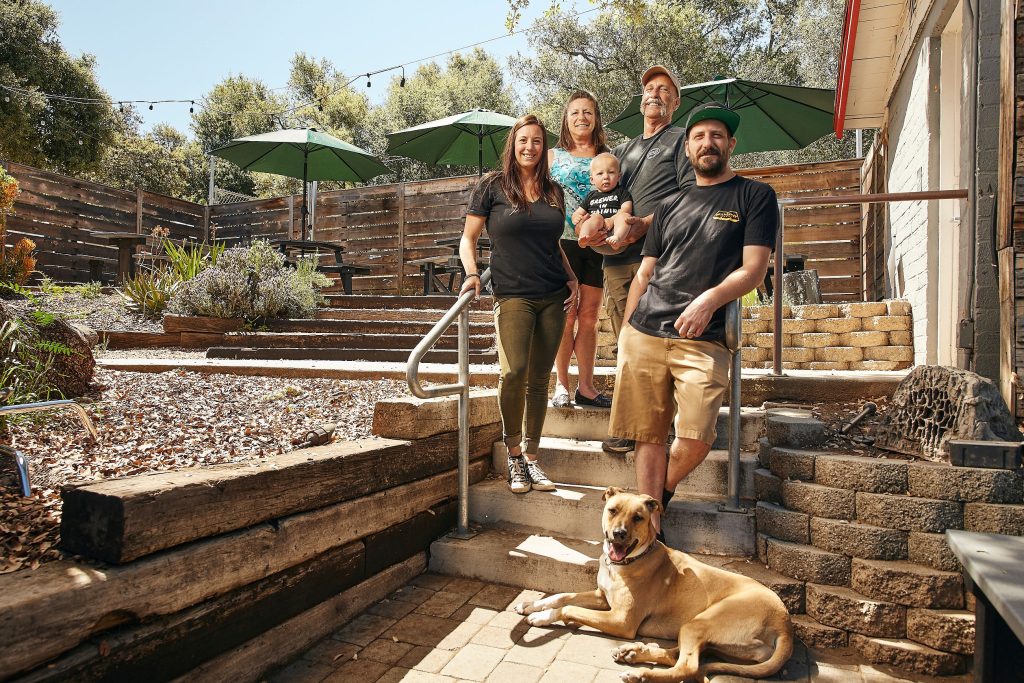 Mcilhenney Brewing
2363 Alpine Blvd
Around the turn-of-the-century, a family-run brewery bearing its hometown's name opened in Alpine. Over the next decade-plus, it became internationally renowned for its IPAs and use of New Zealand hops. In 2014, the family sold the company, but in 2020 father-and-son duo, Patrick and Shawn Mcilhenney, decided to get back in the brewing game, opening a new operation in the same dual-suite spot they'd started out in two decades prior. That interest, Mcilhenney Brewing, bears their name and has picked up right where the family left off, luring regulars and beer tourists alike with quality beers and a downhome feel.
Just as before, Mcilhenney's portfolio is packed with IPAs and plenty of Kiwi hops. A Nelson-packed rye IPA called Muntz (ha-ha!) is a top-seller that varies in its level of haze and Sauvignon Blanc, gooseberry and petrol character from batch-to-batch, while New Zealand Cascade and Motueka lend, pine, pineapple, honeydew and lemon-candy notes to clear model, Valley Breeze. Originally a collaborative one-off, the bone-dry San Diego-style IPA, Parallel Paradise, has risen to fan-fave status, joining citrusy West Coaster, Wizards Wand, and outwardly brawny double, Wild Child. But don't forget to delve into the non-hoppy side of the menu. Dryrish is a bold and nutty take on an Irish stout and the versatile Bell's Bluff Blonde is the base for a rotating cavalcade of fruits and other flavors.
Decked out to look like a cozy country cabin, Mcilhenney's tasting room is meant to make people feel at home, as though they are part of the family behind the business. That air extends to the multi-tiered patio out back, which is decked out with shaded seating and makes for a pleasant site for al-fresco imbibing.
Pro Tip: Don't show up Mondays when the tasting room is closed and keep in mind it closes most days at 7 p.m. when Alpine's sidewalks roll up.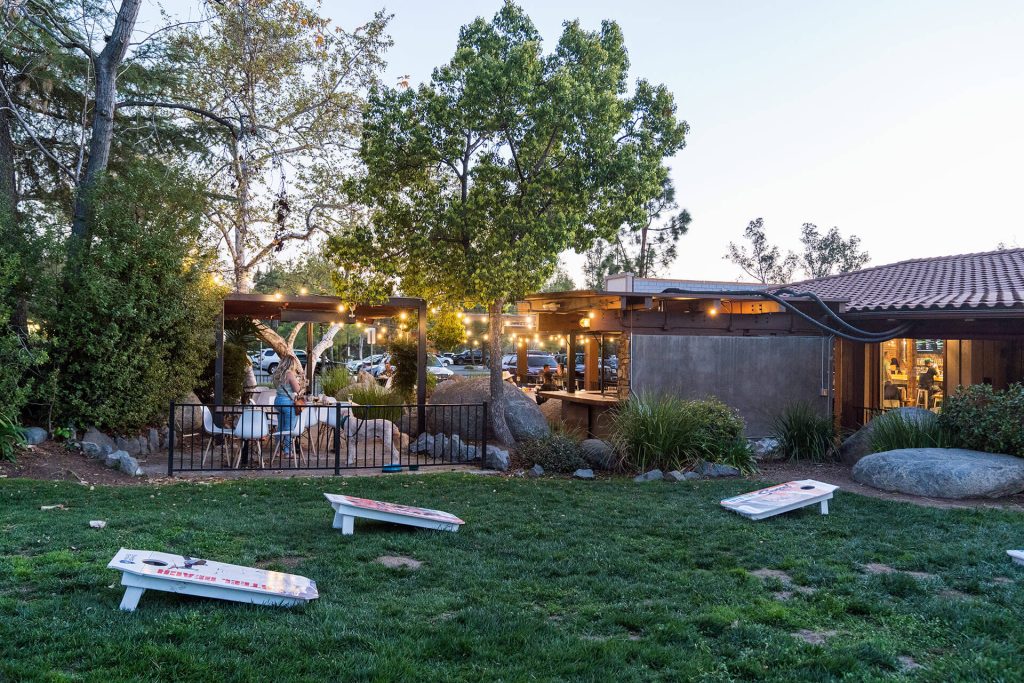 Mike Hess Brewing – Alpine
1347 Tavern Rd
Upon acquiring Alpine Beer Co. from the Mcilhenneys, Green Flash Brewing opened a 9,000-square-foot, indoor-outdoor bar-and-restaurant devoted to the brand in 2015. After being sold in 2021, Green Flash closed the venue, which was then taken over and rebranded by North Park-based Mike Hess Brewing the following year. Now, this East County outpost serves pizzas, burgers and salads, as well as kid-friendly and allergy-conscious items, all of which can be enjoyed along with the company's heavily West Coast-inspired line of beers on a 5,000-square-foot outdoor patio.